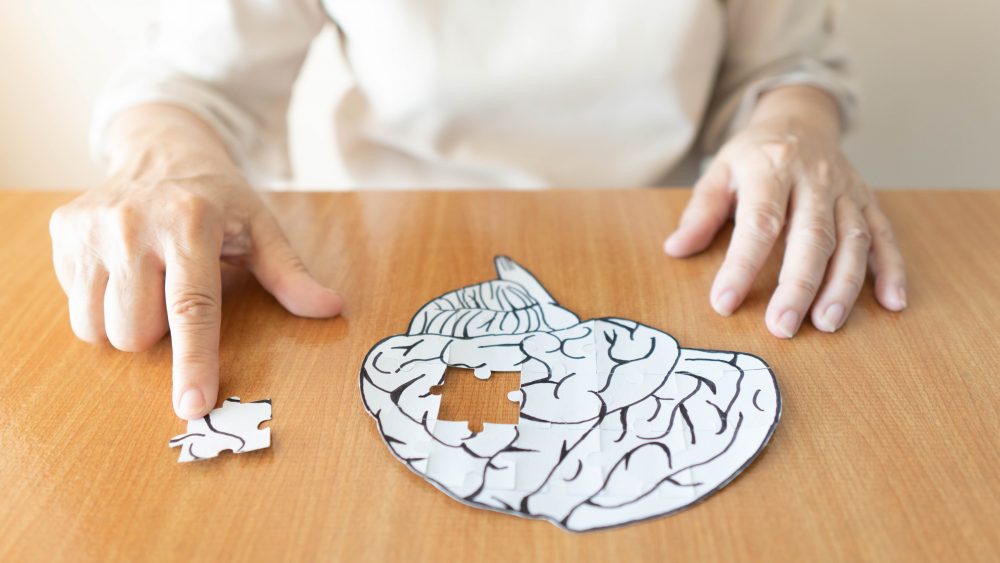 Town Square with Ernie Manouse airs at 3 p.m. CT. Tune in on 88.7FM, listen online or subscribe to the podcast. Join the discussion at 888-486-9677, questions@townsquaretalk.org or @townsquaretalk.
Researchers are working hard to find a cure to Alzheimer's disease, which affects more than six million Americans, and is the sixth leading cause of death for adults in our country. Through their efforts, new research and studies have proven helpful in ways to prevent the disease and even possible treatments.
We learn about these findings from our panel of medical experts who discuss possible contributing factors, ways to prevent the disease, and the latest information on efforts to find treatments and a possible cure.
We also discuss the 90+ Study, which studies people over the age of ninety, how they live to that age, and whether their minds show any signs of decline. We also talk with a participant of this study who shares her thoughts on longevity.
If you would like to help raise awareness and support for Alzheimer's disease, donate or register for the Walk to End Alzheimer's, a fundraising event sponsored by the Alzheimer's Association. It's the largest fundraiser and awareness event for Alzheimer's care, support and research.
The Houston area event takes place on Saturday, November 5, 2022, at the University of Houston's Lynn Eusan Park. Registration and arrival is at 8:00 a.m., and the walk begins at 9:30 a.m. This dog-friendly event will feature a walk, a DJ, kids area and vendors. For more information click here.
Baylor Medicine and the Alzheimer's Association host their 2022 Update on Alzheimer's Disease presentation on Tuesday, December 13, 2022 at 2:00 p.m. CT. The event will feature Melissa Yu, MD, FAAN, and Chi-Ying Lin, MD, MPH To register for this virtual event, click here.
For emergencies call the Alzheimer's Association's 27/7 Help Line at 800-272-3900.
Guests:
Houston Walk Manager, Alzheimer's Association
Cognitive Neurologist
Associate Professor of Neurology and Pathology, University of California Irvine
Marlene Frederickson
Town Square with Ernie Manouse is a gathering space for the community to come together and discuss the day's most important and pressing issues.
We also offer a free podcast here, on iTunes, and other apps