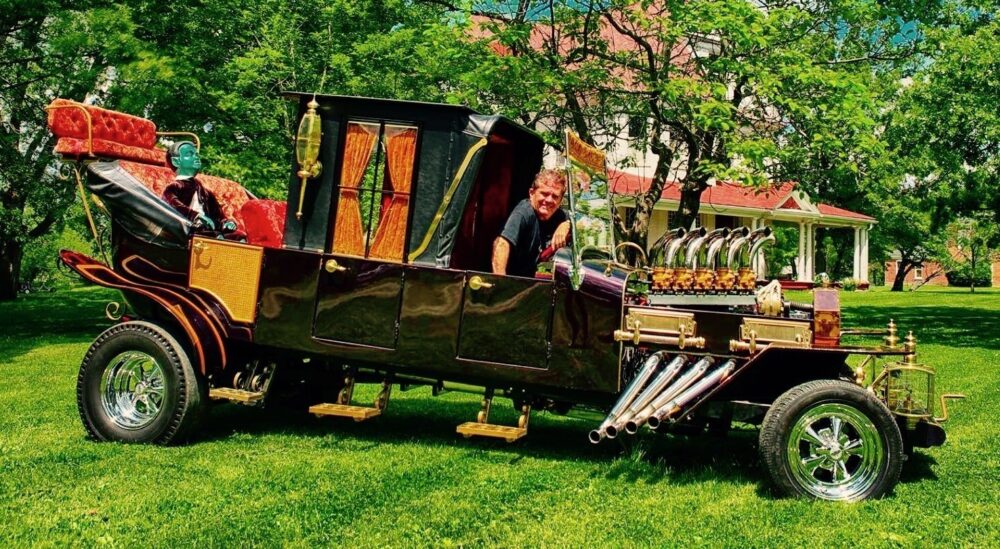 Town Square with Ernie Manouse airs at 3 p.m. CT. Tune in on 88.7FM, listen online or subscribe to the podcast. Join the discussion at 888-486-9677, questions@townsquaretalk.org or @townsquaretalk.
We start by speaking with a more light-hearted monster, Eddie Munster. Actor Butch Patrick joins us to talk about his iconic role as the beloved werewolf child from the classic television show The Munsters.
He will also discuss the upcoming Munster Mash Art Extravaganza taking place this weekend in Houston, which will feature artwork from notable artists such as Alan Bodner, John Douglas, Tim Burton, and Gene Simmons.
A special appearance by Butch Patrick and the famous Munster Koach is scheduled for Monday, October 31, 2022, from 4:00 p.m. to 7:00 p.m. The event takes place at Complete Pictures at 3701 W. Alabama Street, Suite 110, in Houston, TX. For more information, click here.
We then shift to a more frightening monster, as we speak with the first actor to portray Jason Voorhees, Ari Lehman, who discusses playing the character in the original Friday the 13th film and his band First Jason.
Meet Ari Lehman and see his band perform at the Halloween Horror Market Pop-Up on October 29, 2022, in Katy, TX. For more information, click here.
Nick Castle, famous for playing Michael Myers in the original Halloween film in 1978, also joins us. He explains how he got to play the frightening character and return to the character in the new Halloween films.
We also chat with the head curator of the horror streaming service Shudder, to discuss the current state of the horror genre and offer scary movie recommendations you can check out on Halloween.
Guests:
Musician, Composer, Actor
Screenwriter, Director, Actor
VP of Programming at Shudder
Town Square with Ernie Manouse is a gathering space for the community to come together and discuss the day's most important and pressing issues.
We also offer a free podcast here, on iTunes, and other apps