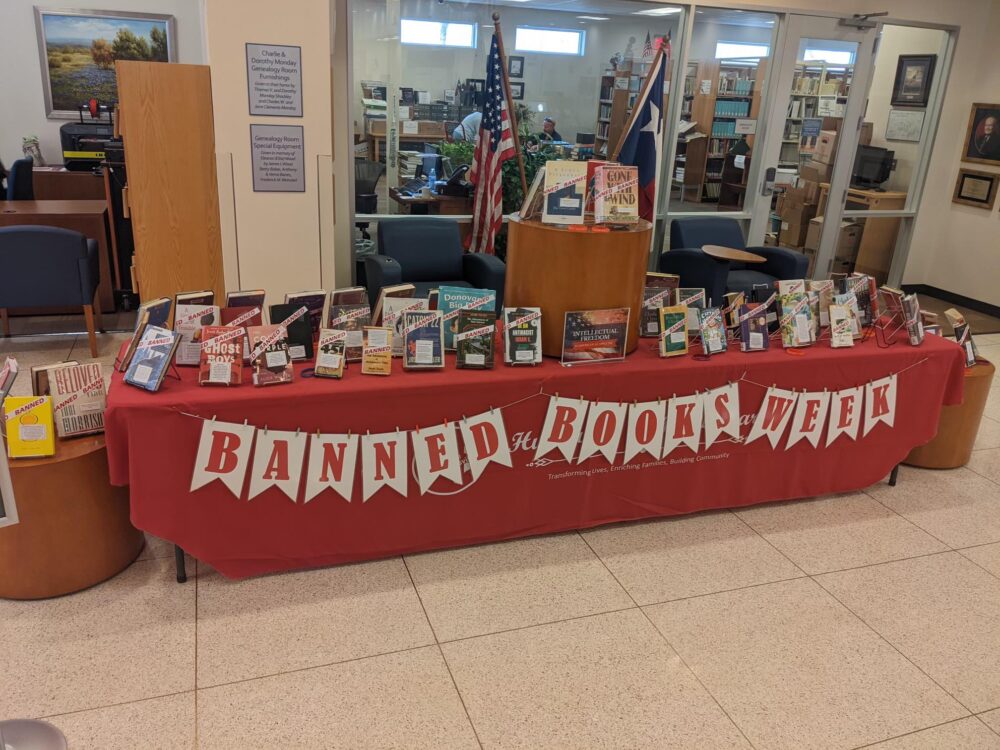 Town Square with Ernie Manouse airs at 3 p.m. CT. Tune in on 88.7FM, listen online or subscribe to the podcast. Join the discussion at 888-486-9677, questions@townsquaretalk.org or @townsquaretalk.
Forty years ago, a surge of banned books led to the creation of Banned Books Week, and now with a rise in challenged books across the country, is history repeating itself?
In recent news, Texas has become the state with the most banned books in the entire country after a series of bans in several school districts.
With these events, Banned Books Week couldn't have come at a more appropriate time, with it's theme this year being "Books Unite Us, Censorship Divides Us."
Our panel of guests discuss the history of banning books, the motivations behind bans and how they've shifted over the years, and the impact it has on our society.
Guests:
Senior Writer for Publishers Weekly
Director of the American Library Association's Office of Intellectual Freedom
Division Director of Collections and Technical Services at Harris County Public Library
Town Square with Ernie Manouse is a gathering space for the community to come together and discuss the day's most important and pressing issues.
We also offer a free podcast here, on iTunes, and other apps.