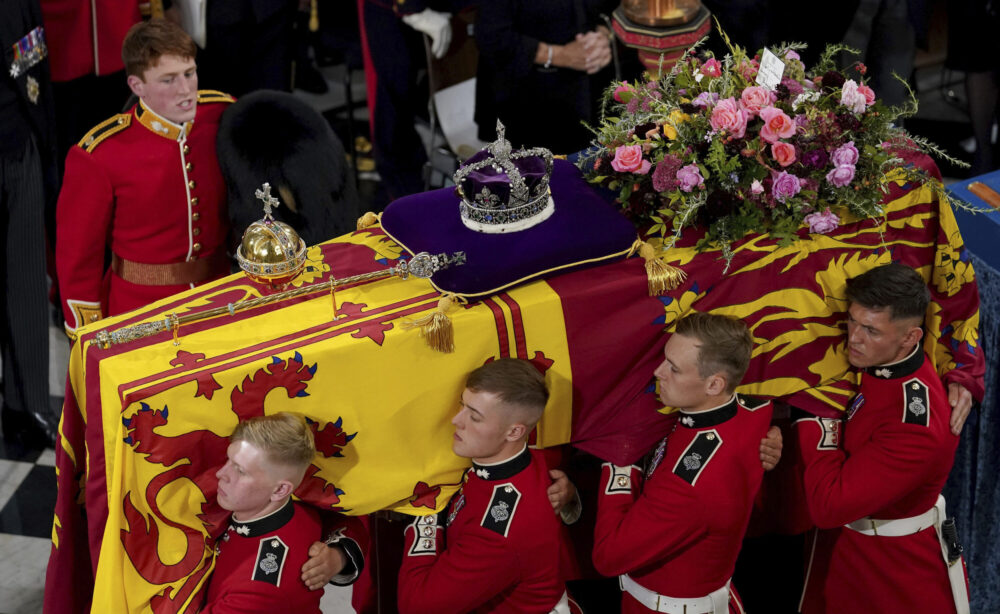 Town Square with Ernie Manouse airs at 3 p.m. CT. Tune in on 88.7FM, listen online or subscribe to the podcast. Join the discussion at 888-486-9677, questions@townsquaretalk.org or @townsquaretalk.
September 8th, 2022, Britain's long-standing monarch, Queen Elizabeth II, passed away at the age of 96. She reigned for seventy years as the Queen, longer than any monarch in British history.
Today, September 19th, 2022, a state funeral took place at Westminster Abbey as the Royal Family, world leaders, and thousands of mourners gathered to pay their respects to the late monarch.
Our panel of guests discuss their thoughts and feelings on the day's events, the legacy she leaves behind, and the reaction from people all around the world mourning her passing.
Guests:
Associate Professor of History, Rice University
Karen Peterson
Town Square with Ernie Manouse is a gathering space for the community to come together and discuss the day's most important and pressing issues.
We also offer a free podcast here, on iTunes, and other apps