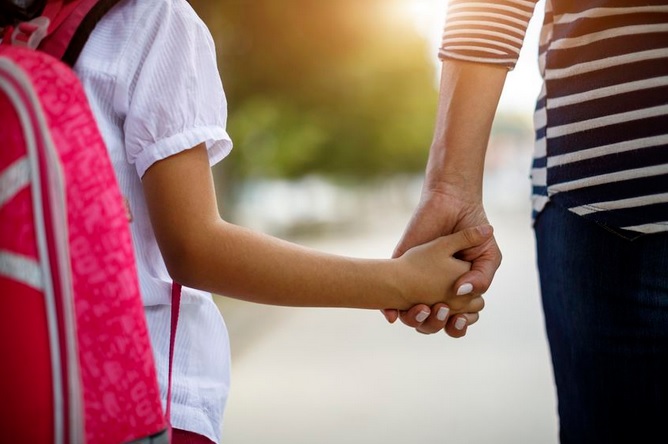 Town Square with Ernie Manouse airs at 3 p.m. CT. Tune in on 88.7FM, listen online or subscribe to the podcast. Join the discussion at 888-486-9677, questions@townsquaretalk.org or @townsquaretalk.
With the overturning of Roe v. Wade, many were quick to suggest adoption as an alternative to abortion. However, the adoption process is a much more timely and costly process than most people are aware of.
Today, we discuss the topic of adoption, what people can expect from this process, and the many different challenges and details of adoption not always talked about.
Arnold Valdez, Vice President of Foster Care and Residential Services at DePelchin Children's Center, shared their mission of strengthening the lives of children by enhancing their mental health and physical well-being. They are a non-profit adoption agency that provides a variety of services, including foster care and adoption programs, support services for families, counseling and parenting programs, and residential programs for youth.
Family law and adoption attorney Rodney Jones explains that adoption is a legal process. The biological rights of both parents have to be terminated before a child is eligible for adoption. Jones offered his expertise answering a variety of questions regarding the legalities of adoption. He also has experience representing children in the CPS system and shared how rewarding it is to help lead them to a forever home.
Joy Sewing always knew she wanted to adopt. She wanted to provide a home and loving environment for a child in need. Today, Sewing is in the process of adopting two young children, after fostering for three years. She shares her story, along with the challenges she has faced during the process, and how rewarding it is to see how much the children have grown.
As a foster and adoptive mom, Kristin Finan, saw foster children arrive at her doorstep with nothing but the clothes on their back. She knew they needed more, and co-founded Carrying Hope. Carrying Hope is a non-profit organization that creates "Hope Packs," backpacks filled with everything a child needs for their first couple days in a new home.
Guests:
Vice President of Foster Care and Residential Services, DePelchin Children's Center
Attorney, The Rodney Jones Law Group
Joy Sewing
In the process of adopting 2 children
Co-Founder, President, and CEO, Carrying Hope
Town Square with Ernie Manouse is a gathering space for the community to come together and discuss the day's most important and pressing issues.
We also offer a free podcast here, on iTunes, and other apps.