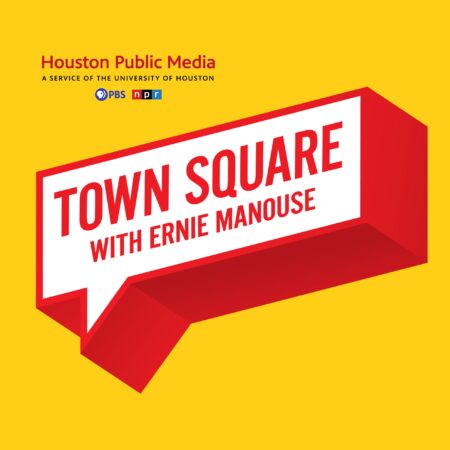 Town Square with Ernie Manouse airs at 3 p.m. CT. Tune in on 88.7FM, listen online or subscribe to the podcast. Join the discussion at 888-486-9677, questions@townsquaretalk.org or @townsquaretalk.
On August 25, 2017, Hurricane Harvey roared into the Texas coast as a Category 4 hurricane and then turned into a catastrophic flooding disaster for Houston and other parts of the state's coastline. It hit the Houston area – bringing with it the highest sustained winds at 130 miles per hour and almost 50 inches of rain.
Five years later, what do we remember about the storm and the aftermath?
Are we better prepared the next time a historic hurricane hits Houston and Harris County?
In talking with two former Harris County leaders, we discuss the challenges that were faced, the lessons learned, and the importance of being transparent when communicating with the public.
But how do weather and disaster relief organizations get the necessary information out, but also keep their involvement structured during chaos?
To answer that question, we hear from two local heroes who delivered meals throughout Southeast Texas to those who were displaced, first responders, and the National Guard.
Also, we take calls from listeners to share what they remember most about weathering Hurricane Harvey and their personal stories.
Guests:
Fellow in Energy and Transportation Policy Rice University's Baker Institute for Public Policy
Serve as Harris County Judge during Hurricane Harvey
Associate Administrator, Small Business Administration Office of Disaster Assistance
Served as Harris County Office of Emergency Management Public Information Office during Hurricane Harvey
Jonathan Beitler
Melissa Holder
Business owner and former restaurant manager
Town Square with Ernie Manouse is a gathering space for the community to come together and discuss the day's most important and pressing issues.
We also offer a free podcast here, on iTunes, and other apps.