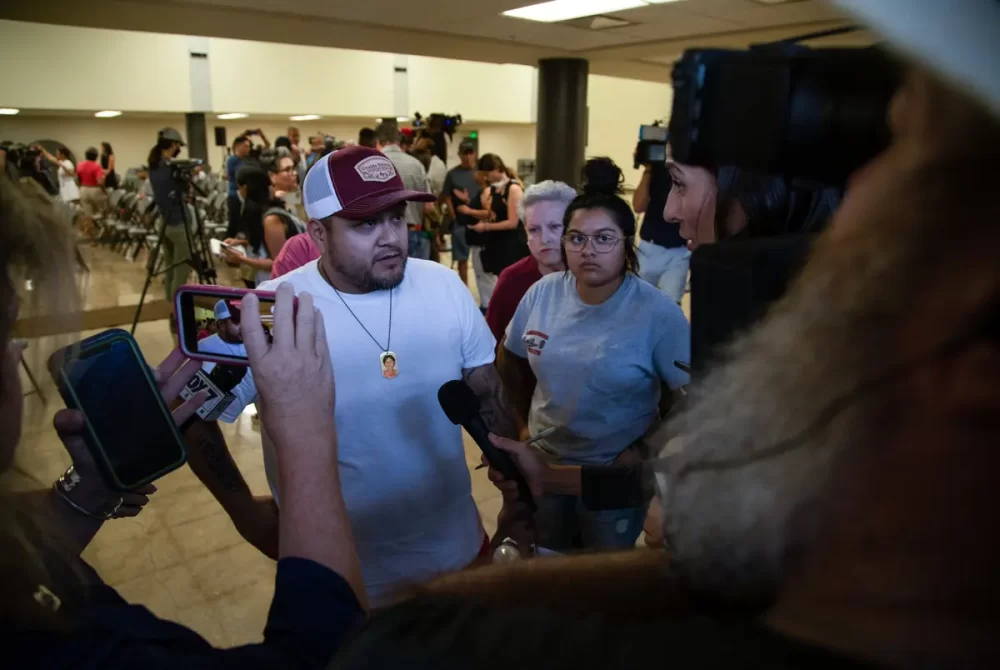 Town Square with Ernie Manouse airs at 3 p.m. CT. Tune in on 88.7FM, listen online or subscribe to the podcast. Join the discussion at 888-486-9677, questions@townsquaretalk.org or @townsquaretalk.
In this episode of Town Square, we focus on grief and healing, as we continue to learn what really happened during the Uvalde mass shooting at Robb Elementary School and what's next.
Although, parents of the victims are trying to handle everything with dignity, they are are still angry and don't understand how the police could have not had a plan to act sooner. According to the Texas Tribune, Uvalde parents are now choosing private or online education because of what happened.
If the police would have acted sooner, would there have been a much better outcome?
What is the current situation with Chief Pete Arredondo and Uvalde CISD?
We speak to Alfred Garza III, a parent who lost his 10-year-old daughter in the shooting and describes what it was like when police arrived on the scene.
Also, we talk to Texas government officials for a better view of where we are in understanding what happened in Uvalde, as they explain why there's a need to focus on mental health and gun control at the same time, not separately.
Guests:
Vice Dean for Research at UTMB's School of Nursing
John Sealy Distinguished Chair in Community Health
Director of The Center for Violence Prevention, University of Texas Medical Branch
Public Education Reporter, The Texas Tribune
Father to Amerie Jo Garza, Robb Elementary School shooting victim
Democratic Texas State Senator Roland Gutierrez
Representing TX District 19
Democratic Representative Al Green
U.S. Congressman, representing Texas' 9th Congressional District
Town Square with Ernie Manouse is a gathering space for the community to come together and discuss the day's most important and pressing issues.
We also offer a free podcast here, on iTunes, and other apps.