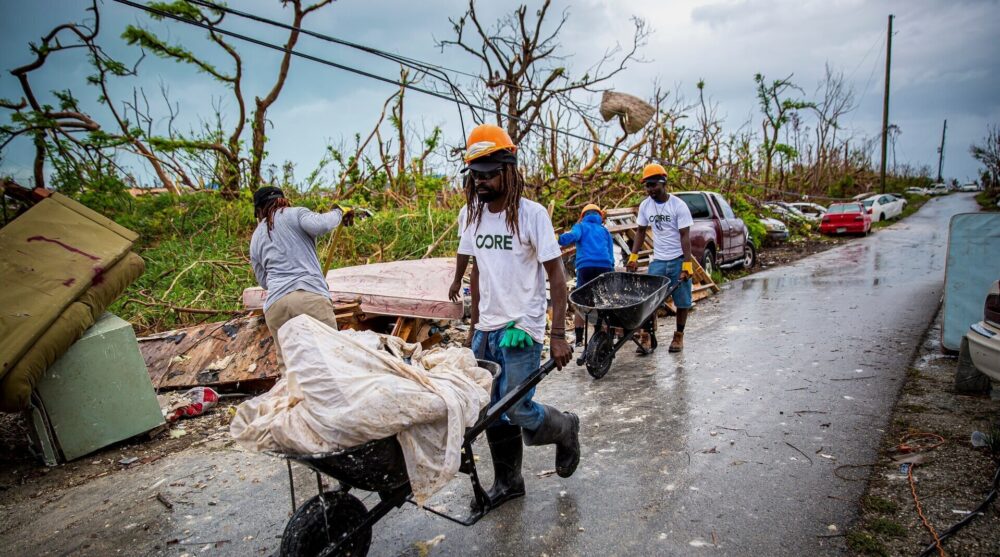 Town Square with Ernie Manouse airs at 3 p.m. CT. Tune in on 88.7FM, listen online or subscribe to the podcast. Join the discussion at 888-486-9677, questions@townsquaretalk.org or @townsquaretalk.
The mission of actor Sean Penn's Community Organized Relief Effort (CORE) non-profit organization is to build systems that better prepare communities for crisis and prevent the effects of devastation on the most vulnerable populations.
CORE wants to ensure the work they do has a long-lasting impact in disaster areas both here and abroad.
When crisis happens in Ukraine and other areas of the globe, how do humanitarian organizations like CORE get aid to people who need it most?
How do groups get into a country if there's fighting?
It takes work and a bit of negotiation with government entities.
Today, we talk to CORE's co-founder and CEO about the organization's current work and how we all can help. Also, a political expert explains how government and humanitarian groups work together.
Guests:
Co-Founder and CEO of CORE
Rice Faculty Scholar at the Baker Institute for Public Polity Albert Thomas Professor of Political Science, Rice University
Town Square with Ernie Manouse is a gathering space for the community to come together and discuss the day's most important and pressing issues.
Audio from today's show will be available after 5 p.m. CT. We also offer a free podcast here, on iTunes, and other apps.