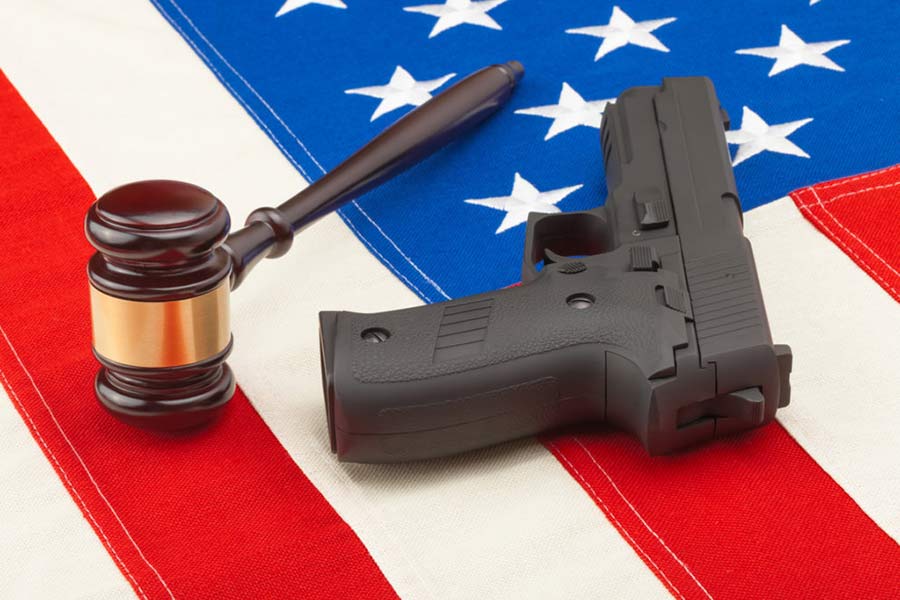 Town Square with Ernie Manouse airs at 3 p.m. CT. Tune in on 88.7FM, listen online or subscribe to the podcast. Join the discussion at 888-486-9677, questions@townsquaretalk.org or @townsquaretalk.
With mass shootings consistently making headlines these days, there's a stronger push for newer and stronger laws.
Gun safety vs. the Second Amendment — why can't both exist?
"Interests are too strong in the country to have substantive gun law improvements. Easy access to guns leads to more violence," one gun violence expert says.
There are also those from the general public who feel gun owners that are not responsible with their guns should face significant civil fines, or there should be criminal prosecution for all of the accidental deaths that occur with minors shooting minors.
Today, a panel of gun violence and gun law experts answer listener calls, questions, and concerns on these hot-button issues.
But first, we discuss how President Biden was scheduled to give a speech on gun violence today, having been vaccinated and twice boosted, but still tested positive for COVID-19.
A local infections disease expert weighs in to explain what we need to know now, as these sorts of breakthrough infections climb steadily with the highly transmissible BA.5 omicron subvariant spreading throughout the country.
Guests:
Pediatric Infectious Disease Physician, McGovern Medical School and Children's Memorial Hermann Hospital
Executive Director and Co-Founder, Giffords Courage to Fight Gun Violence Organization
Wayne Fisher Research Professor and Professor of Law, South Texas College of Law
Town Square with Ernie Manouse is a gathering space for the community to come together and discuss the day's most important and pressing issues.
Audio from today's show will be available after 5 p.m. CT. We also offer a free podcast here, on iTunes, and other apps.