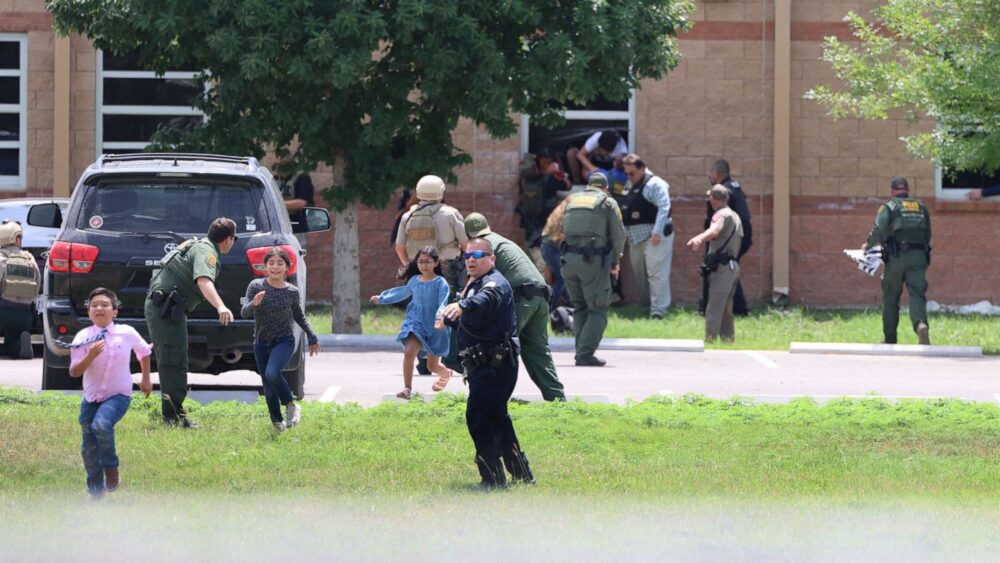 Town Square with Ernie Manouse airs at 3 p.m. CT. Tune in on 88.7FM, listen online or subscribe to the podcast. Join the discussion at 888-486-9677, questions@townsquaretalk.org or @townsquaretalk.
A new report by the Texas House of Representatives investigative committee on the Robb Elementary school mass shooting found that "systemic failures" and "poor decision making" failed to stop an 18-year-old shooter from killing 19 students and two teachers on May 24 in Uvalde, Texas.
Some say it's disturbing to hear people attempting to make legitimate excuses for the Uvalde Police Department.
Others feel that too much blame is being place on police officers, and not enough blame being placed on the leadership in Texas.
What about mental health support services to assist those deeply affected by this tragedy?
Last week, Uvalde County Commissioners approved allowing the Ecumenical Center to run a resilience center to help with counseling services for the family and victims of the mass shooting.
In this episode, we hear from Texas law enforcement and mental health experts, as we take listener calls to uncover what happens when we put our faith in the police and other first responders to protect our children, but the systems we believe in fail.
Guests:
CEO / Executive Director of the Ecumenical Center for Education, Counseling & Health
Chief Of Police, North Richland Hills Police Department
President, Texas Police Chiefs Association
Psychologist, Director of the Center for Violence Prevention at UTMB
Town Square with Ernie Manouse is a gathering space for the community to come together and discuss the day's most important and pressing issues.
Audio from today's show will be available after 5 p.m. CT. We also offer a free podcast here, on iTunes, and other apps.