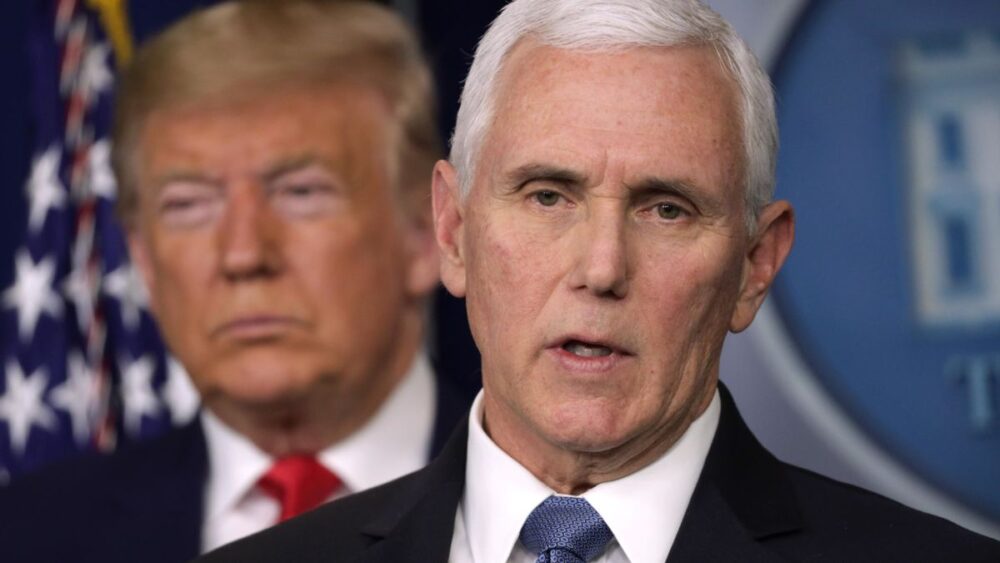 Town Square with Ernie Manouse airs at 3 p.m. CT. Tune in on 88.7FM, listen online or subscribe to the podcast. Join the discussion at 888-486-9677, questions@townsquaretalk.org or @townsquaretalk.
The third January 6 hearing just wrapped up – laying out the narrative of how President Trump latched onto a theory of how a vice president can usurp the will of the people, and select the President of the United States.
This time – the focus was on how former President Donald Trump pressured his vice president to not accept the lawfully presented electors.
On January 6, while speaking before the gathered crowds, President Trump said, in regard to the electors, all Pence had to do was "send it back to the states...". Nonetheless, Pence continued to follow his constitutional duty.
Also in today's hearing, former federal Judge Michael Luttig testified he would have laid his body across the road before he would let the vice president overturn the results of the 2020 election.
What are your thoughts and feelings?
We take calls, and get our guests' thoughts on current Republican lawmakers' responses to all of this after the fact now, and how they're talking about what took place on January 6.
Guests:
Professor of Sociology at the University of Chicago
Rice University Professor in the Department of Political Science
James A. Baker III Institute for Public Policy's Political Science Fellow
Faculty director of the Master of Global Affairs Program
Town Square with Ernie Manouse is a gathering space for the community to come together and discuss the day's most important and pressing issues.
Audio from today's show will be available after 5 p.m. CT. We also offer a free podcast here, on iTunes, and other apps.