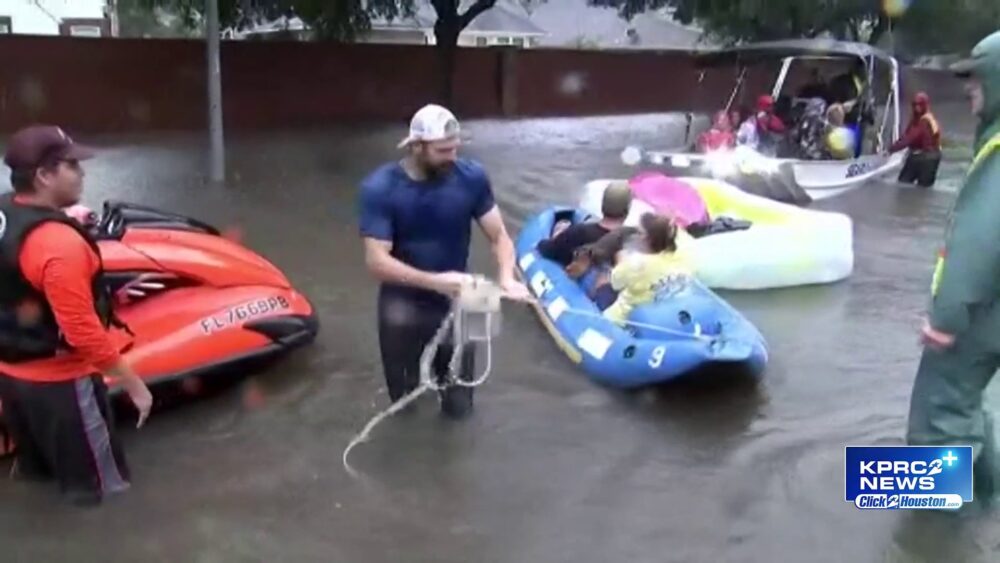 Town Square with Ernie Manouse airs at 3 p.m. CT. Tune in on 88.7FM, listen online or subscribe to the podcast. Join the discussion at 888-486-9677, questions@townsquaretalk.org or @townsquaretalk.
All Houstonians, especially those in hurricane evacuation zones, should start getting ready for this year's hurricane season.
According to the National Oceanic and Atmospheric Administration, hurricane season along the Atlantic Ocean is expected to be more active than usual this year, with a higher probability that major storms will land in Texas.
As we know, every first day of June marks the beginning of the hurricane season, and if Hurricane Harvey taught us anything, it's that we should never let our guard down.
Weather and disaster assistance experts are here to detail the forecast outlook for the 2022 hurricane season, explain the differences between weather advisories, and discuss what residents need to do for tropical storm preparedness or recovery.
Also, we take calls from our listeners to find out what lessons they've learned from past hurricane seasons and if they're ready for the storm this time around.
Meanwhile, our host, Ernie Manouse, along with Craig Cohen of Houston Matters, take us shopping with them for what to purchase for your hurricane emergency kit.
Review the Harris County hurricane preparedness checklist here.
Guests:
KPRC 2 Chief Meteorologist
Associate Administrator for the U.S. Small Business Administration Office of Disaster Assistance
Town Square with Ernie Manouse is a gathering space for the community to come together and discuss the day's most important and pressing issues.
Audio from today's show will be available after 5 p.m. CT. We also offer a free podcast here, on iTunes, and other apps.