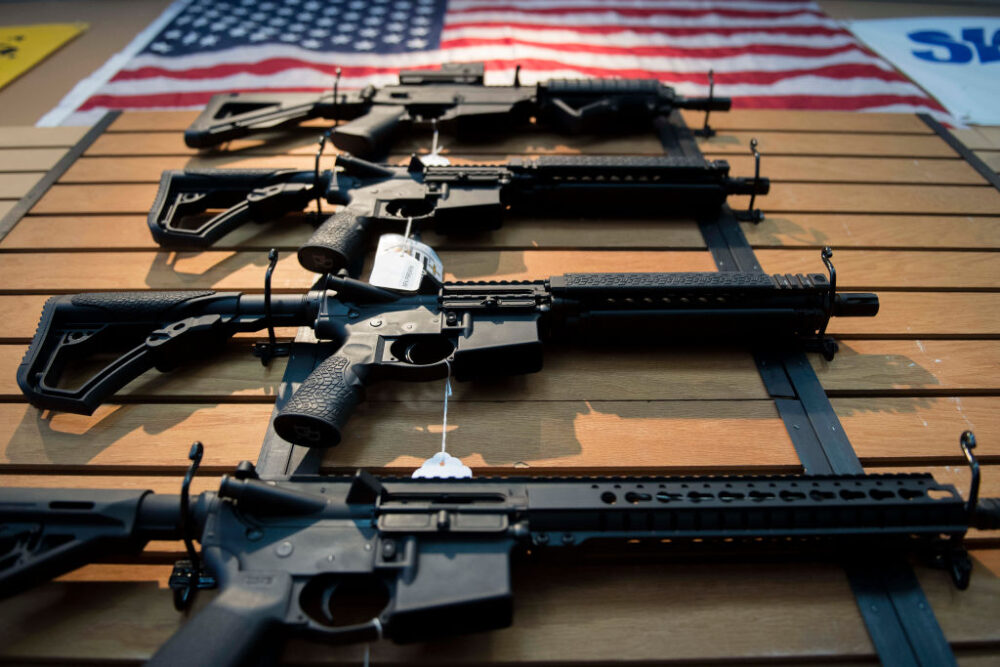 Town Square with Ernie Manouse airs at 3 p.m. CT. Tune in on 88.7FM, listen online or subscribe to the podcast. Join the discussion at 888-486-9677, questions@townsquaretalk.org or @townsquaretalk.
In this third episode of our coverage on the Uvalde mass shooting, Mustafa Tameez, President and Founder of Outreach Strategists, who's also a former consultant on counter-violent extremism for the US Department of Homeland Security, addresses why some may refer to these types of shootings as homegrown terrorism.
And as demand for new gun reform that previously failed to pass Congress are raised again, with some Americans now questioning the Second Amendment, University of Houston law professor Sandra Guerra Thompson explains if it's possible that we're about to see another significant spike in support after what happened in Uvalde.
Also, we have an update from Bri Kirkham, Digital Editor for Texas Public Radio, who shares what the Director of the Texas Department of Public Safety recently addressed to the media in Uvalde.
Additionally on the show, News 88.7's Reporter Lucio Vasquez and Ariel Hobbs, Program Coordinator with March for Our Lives Houston, speak to our listening audience live from outside this weekend's NRA Annual Convention at the George R. Brown Conventions Center.
Town Square with Ernie Manouse is a gathering space for the community to come together and discuss the day's most important and pressing issues.
Audio from today's show will be available after 5 p.m. CT. We also offer a free podcast here, on iTunes, and other apps.