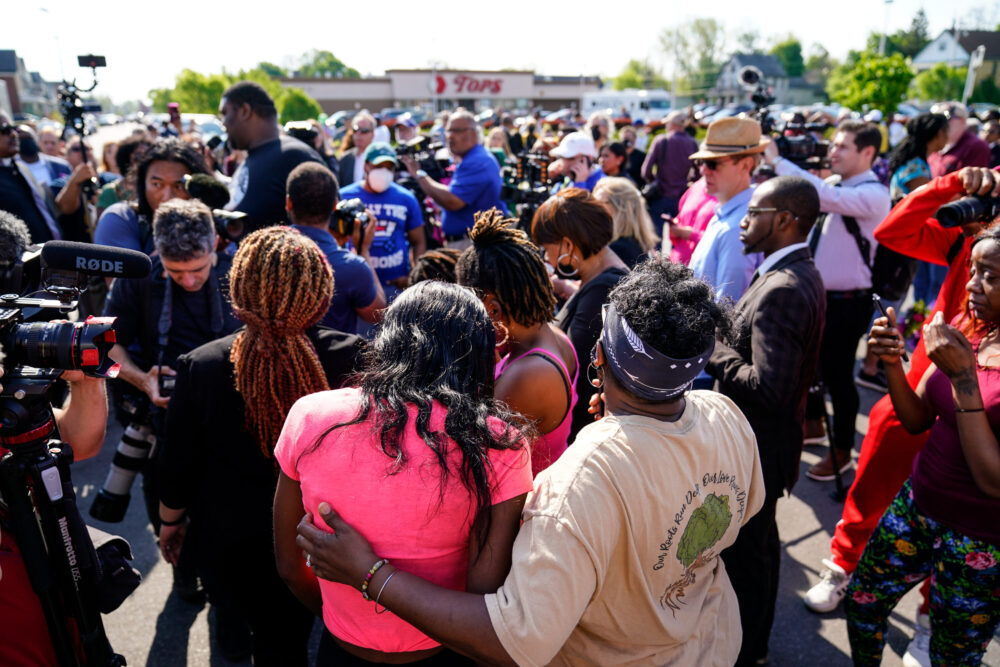 Town Square with Ernie Manouse airs at 3 p.m. CT. Tune in on 88.7FM, listen online or subscribe to the podcast. Join the discussion at 888-486-9677, questions@townsquaretalk.org or @townsquaretalk.
The country is in mourning again.
Ten people are dead and three injured in a mass shooting at a supermarket Saturday, in Buffalo, New York.
Almost all of the victims were Black.
The gunman – a white, 18 year old male – is believed to be the author of online writings that describe his white supremacist ideologies and his plan to target the Black community.
Officials are investigating this as a racially motivated hate crime and are also considering terrorism charges.
Why does this keep happening? How do we stop not only gun violence but hate crimes? And what is the role of social media and misinformation?
Today, we are here to discuss and hear from you.
How do you process what happened in Buffalo? How do you react to this news yet again?
Guests:
Reverend Dr. Angela Ravin-Anderson
Social Justice Ministry Co-leader at Wheeler Avenue Baptist Church
Dr. Jeff Temple
Psychologist and Director of the Center for Violence Prevention at the University of Texas Medical Branch in Galveston
Kurt Braddock
Assistant Professor in the School of Communication at American University
His areas of research include extremism, white supremacy, radicalization, misinformation, and domestic terrorism.
Town Square with Ernie Manouse is a gathering space for the community to come together and discuss the day's most important and pressing issues.
Audio from today's show will be available after 5 p.m. CT. We also offer a free podcast here, on iTunes, and other apps.