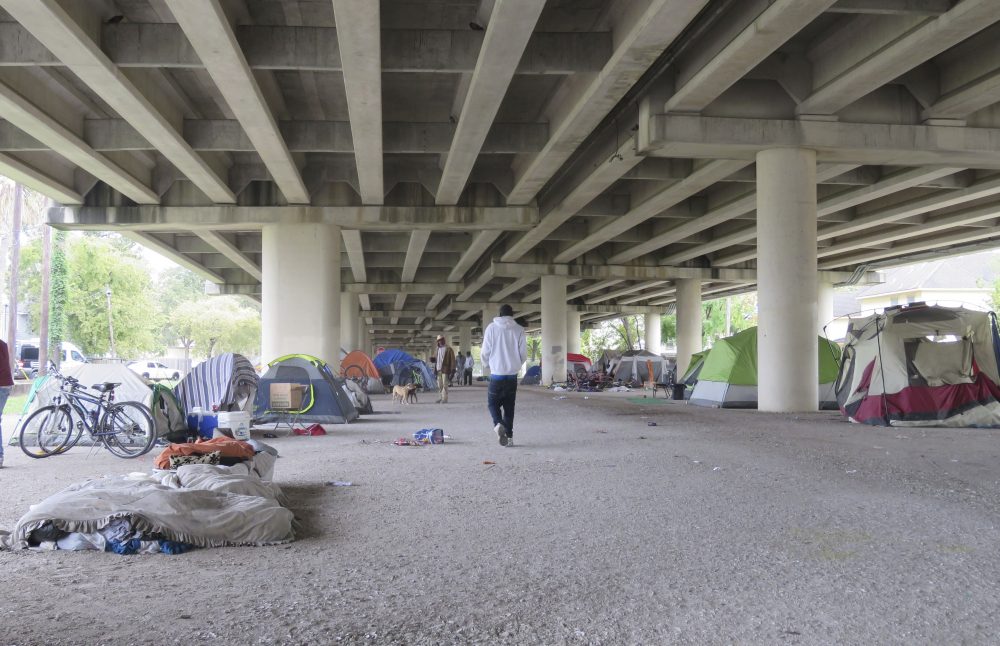 Town Square with Ernie Manouse airs at 3 p.m. CT. Tune in on 88.7FM, listen online or subscribe to the podcast. Join the discussion at 888-486-9677, questions@townsquaretalk.org or @townsquaretalk.
Have you ever experienced homelessness?
Do you know someone who has?
The 2020 Homeless Count and Survey via the Coalition for the Homeless shows that we can expect to see nearly 4,000 people experiencing homelessness at any given moment in the Houston region.
How does homelessness impact youth, in particular? What unique challenges and vulnerabilities do they face?
Today, we take a deep dive into youth homelessness – from misconceptions to increased risks to services available for help.
Local experts are here to share data, as well as first-hand accounts. And we hear from a Houston youth, who shares her personal story.
Plus, two Broadway stars talk about joining forces with Covenant House Texas to raise awareness of this issue.
Guests:
Dean of the Cizik School of Nursing at UT Health Houston
Charles Rotramel
"Zora"
Award-winning composer, lyricist, and producer
Creator and co-producer of the Broadway touring concert, Neil Berg's 100 Years of Broadway, as well as Neil Berg's 50 Years of Rock & Roll and Neil Berg's Pianomen
Broadway actress, singer, and performer
Neil Berg will host and Rita Harvey will perform at Night of Broadway Stars, benefitting Covenant House Texas on May 26th at the Wortham Center.
Town Square with Ernie Manouse is a gathering space for the community to come together and discuss the day's most important and pressing issues.
Audio from today's show will be available after 5 p.m. CT. We also offer a free podcast here, on iTunes, and other apps.