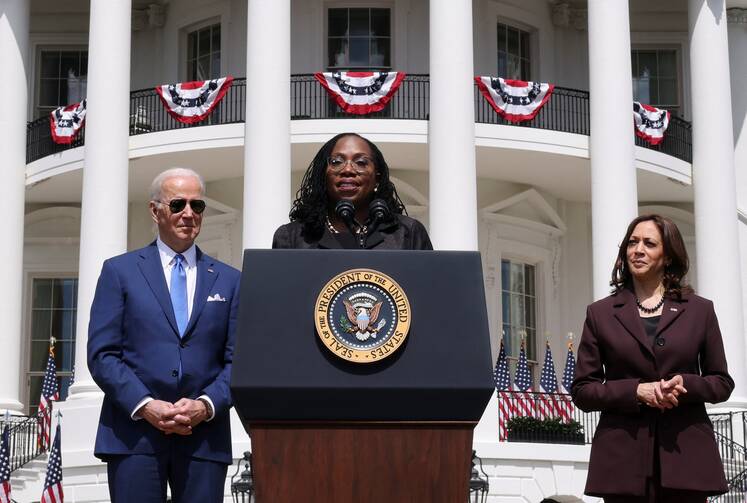 Town Square with Ernie Manouse airs at 3 p.m. CT. Tune in on 88.7FM, listen online or subscribe to the podcast. Join the discussion at 888-486-9677, questions@townsquaretalk.org or @townsquaretalk.
There's no doubt that Judge Ketanji Brown Jackson is aware of the progress she represents in her journey to the Supreme Court. But what does this mean for the rest of America's judicial system?
There are some who still have comments and questions about what her appointment means for the highest court in the land.
With the issues that the Republican Senators kept bringing up at the hearings, were they just giving political theatre? Most of us need help in further understanding these issues.
And when it comes to understanding how the justices work together and how decisions are reached, it's important to also understand the impact on this process each new justice holds.
Today, legal experts – including a Houston professor who was Judge Jackson's classmate at Harvard Law School – join us to discuss the significance of Jackson's appointment and to field listeners' calls.
Guests:
Professor of Law and the Charles Weigel II Research Professor of State and Federal Constitutional Law at South Texas College of Law Houston
Professor of Law at South Texas College of Law Houston
Author and Opinion Columnist for USA Today
Town Square with Ernie Manouse is a gathering space for the community to come together and discuss the day's most important and pressing issues.
Audio from today's show will be available after 5 p.m. CT. We also offer a free podcast here, on iTunes, and other apps.