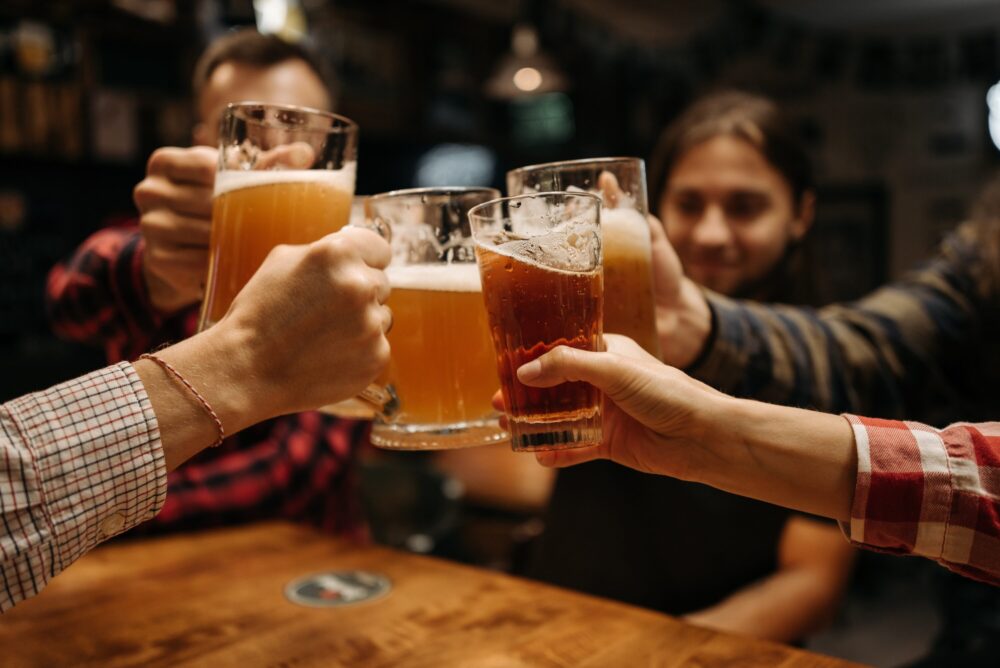 Town Square with Ernie Manouse airs at 3 p.m. CT. Tune in on 88.7FM, listen online or subscribe to the podcast. Join the discussion at 888-486-9677, questions@townsquaretalk.org or @townsquaretalk.
Today is National Beer Day, and we raise a toast to all things beer-related.
Did you know that beer is the most popular alcoholic beverage in America? It accounts for about 85% of all alcoholic beverages sold.
It's also one of the oldest beverages in the world, with people making and drinking beer for thousands of years.
But what about here in the U.S.? Why is beer so beloved?
Houston has its share of favorite bars and breweries, and we'll here from several of them, including the first Black-owned brewery in town.
We also ask listeners to share their favorite local brews and beer styles.
But first, we talk about the latest Russia-Ukraine headlines and how Houston is being impacted.
Guests
Consul General of Ukraine in Houston
Curator, American Brewing History Initiative, Division of Work and Industry
National Museum of American History, Smithsonian Institution
Founder, Saint Arnolds Brewing Company
Director of Marketing, Karbach Brewing Company
Co-founder, For the Culture Brewing Company
Town Square with Ernie Manouse is a gathering space for the community to come together and discuss the day's most important and pressing issues.
Audio from today's show will be available after 5 p.m. CT. We also offer a free podcast here, on iTunes, and other apps.