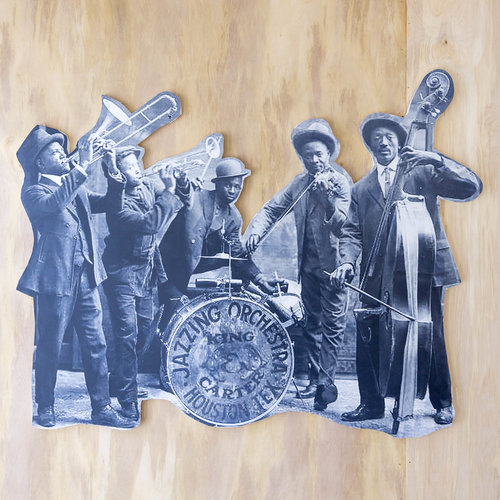 Town Square with Ernie Manouse airs at 3 p.m. CT. Tune in on 88.7FM, listen online or subscribe to the podcast. Join the discussion at 888-486-9677, questions@townsquaretalk.org or @townsquaretalk.
With jazz musicians born and bred here in the Bayou City, Houston is steeped in the world of jazz!
But what is the history of jazz?
One local jazz historian and visual artist take us on the journey of how this genre of music originated in African-American communities.
How does the jazz art form speak to you?
A legendary Grammy award-winning jazz saxophonist that toured with Whitney Houston for over seven years and will always be remembered for his sax solo on Houston's hit single "I Will Always Love You", talks about how jazz speaks to him as "music of freedom".
When it comes to presenting the best jazz the world has to offer and developing the next generation of young jazz artists, Houston performing arts organization, DACAERMA, will introduce the music of Jalen and the Jalen Baker Trio at two live events this month.
Also, members of the famous New Orleans musical dynasty, the Batiste family, share sentiments on the legacy and passing of Chris Owens – "Queen of the Vieux Carré" .
Tune in as Houston jazz experts, artists and presenters join us to talk about what's happening locally and nationally in the world of jazz, while listeners call in to share their comments and questions.
Guests:
Grammy award-winning jazz saxophonist/songwriter and Texas Southern University alumnus
Director of Marketing and Audience Development for DACAMERA
DACAMERA Featured Young Artist
Town Square with Ernie Manouse is a gathering space for the community to come together and discuss the day's most important and pressing issues.
Audio from today's show will be available after 5 p.m. CT. We also offer a free podcast here, on iTunes, and other apps.