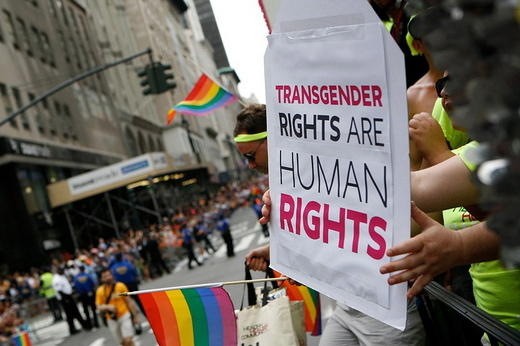 Town Square with Ernie Manouse airs at 3 p.m. CT. Tune in on 88.7FM, listen online or subscribe to the podcast. Join the discussion at 888-486-9677, questions@townsquaretalk.org or @townsquaretalk.
"I am writing to tell you about a matter that is essentially personal, but will result in some changes at work … I will be transitioning my gender." That was the statement CEO Wynne Nowland made to employees where she works. In today's show, Nowland will share her personal journey of coming out and her mission of humanizing trans individuals.
We will also discuss legislation impacting the transgender community, and in particular, trans youth.
According to a report from the Williams Institute at UCLA, 15 states – including Texas – have enacted or are considering laws that would restrict access to gender-affirming care for young people.
How have these issues reached the national stage in such a polarizing manner?
In recognition of "Transgender Day of Visibility", a legal expert is here to discuss the latest developments in transgender laws and callers share their questions and concerns.
Guests:
Wynne Nowland
Trans woman and activist
CEO of Bradley & Parker
Pete Makopoulos-Senftleber
Town Square with Ernie Manouse is a gathering space for the community to come together and discuss the day's most important and pressing issues.
Audio from today's show will be available after 5 p.m. CT. We also offer a free podcast here, on iTunes, and other apps.