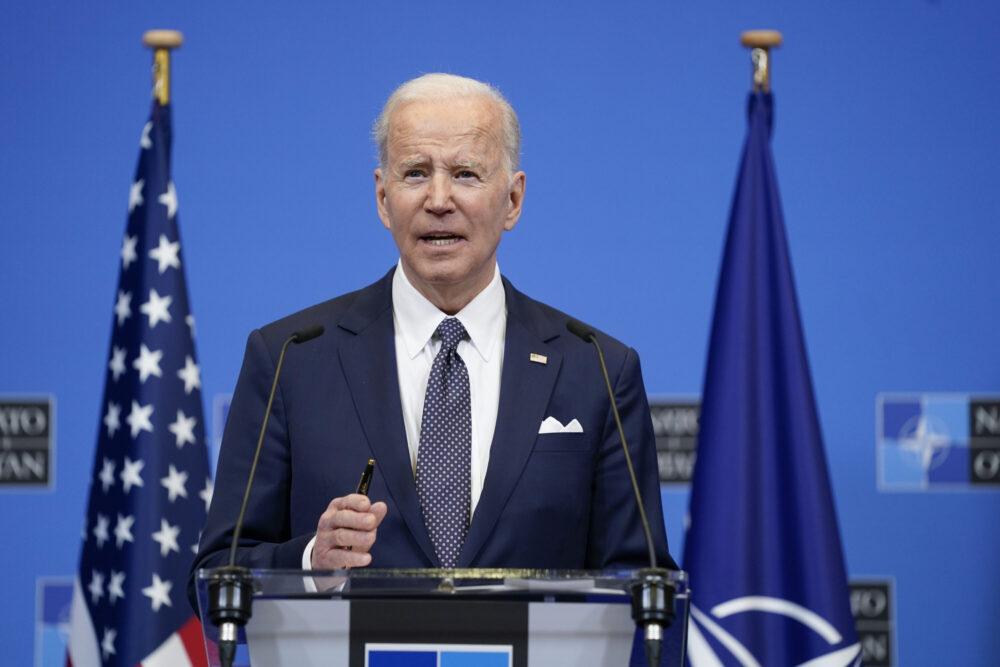 Town Square with Ernie Manouse airs at 3 p.m. CT. Tune in on 88.7FM, listen online or subscribe to the podcast. Join the discussion at 888-486-9677, questions@townsquaretalk.org or @townsquaretalk.
It has been one month since Russia began its assault on Ukraine.
According to the UN High Commissioner for Human Rights, there have been approximately 2,600 civilian casualties in Ukraine: 1000 killed and 1,600 injured.
A senior NATO military officer has estimated that since the start of the invasion Russia has suffered between 30,000 and 40,000 casualties, including those killed, wounded, taken prisoner or missing in action.
Today, President Biden, who is in Brussels for meetings with NATO, the G7, and the European Council, held a news conference.
We take a closer look at what he had to say and what it all means. Plus, we explore the latest headlines and address listeners' calls, questions and concerns.
Guest:
Professor of Political Science and Faculty Scholar, Rice University Baker Institute
Senior fellow and a member of the advisory council of the Institute for Sustainable Peace
Town Square with Ernie Manouse is a gathering space for the community to come together and discuss the day's most important and pressing issues.
Audio from today's show will be available after 5 p.m. CT. We also offer a free podcast here, on iTunes, and other apps.