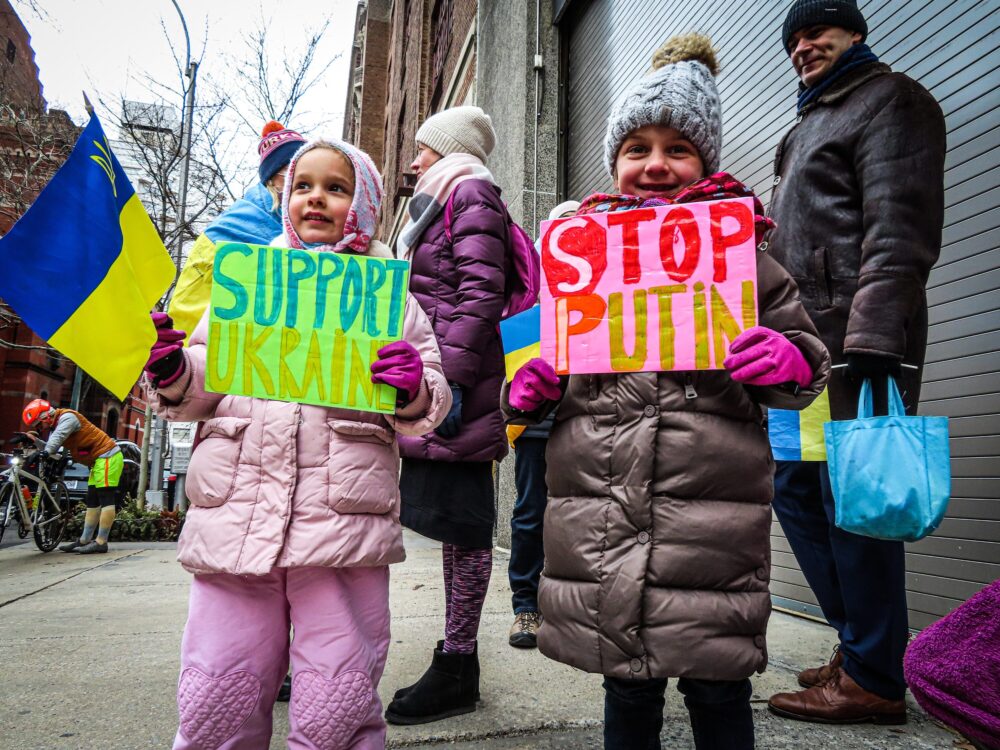 Town Square with Ernie Manouse airs at 3 p.m. CT. Tune in on 88.7FM, listen online or subscribe to the podcast. Join the discussion at 888-486-9677, questions@townsquaretalk.org or @townsquaretalk.
As Ukraine and Russia are expected to have further conversations and President Biden is headed to Europe next week for NATO to discuss ongoing defense efforts, what will China's involvement be?
With more sanctions and weapons deployment, there is much more to discuss within the latest Russia-Ukraine headlines.
But first, we are joined by Ukrainian married couple Dmitriy and Yuliya Kozhushanova, co-owners of Dance Life Houston who are working to raise money to help get Ukrainian orphans to safety.
Dance Life Houston will host free group dance lessons on Thursdays at 8 pm and Fridays at 7 pm. Lessons are free with a donation of at least $1, and all of the money from sales on those days will be donated to help refugees.
The Kozhushanova's also share their personal story of Yuliya's grandmother in Mariupol and how they haven't been able to get in contact with her since the attacks began.
Guests:
Zachary Zwald
Faculty member in the Department of Political Science at the University of Houston
Director of the University of Houston Center for International and Comparative Studies
Dmitriy and Yuliya Kozhushanova
Co-Owners of Dance Life Houston
Town Square with Ernie Manouse is a gathering space for the community to come together and discuss the day's most important and pressing issues.
Audio from today's show will be available after 5 p.m. CT. We also offer a free podcast here, on iTunes, and other apps.