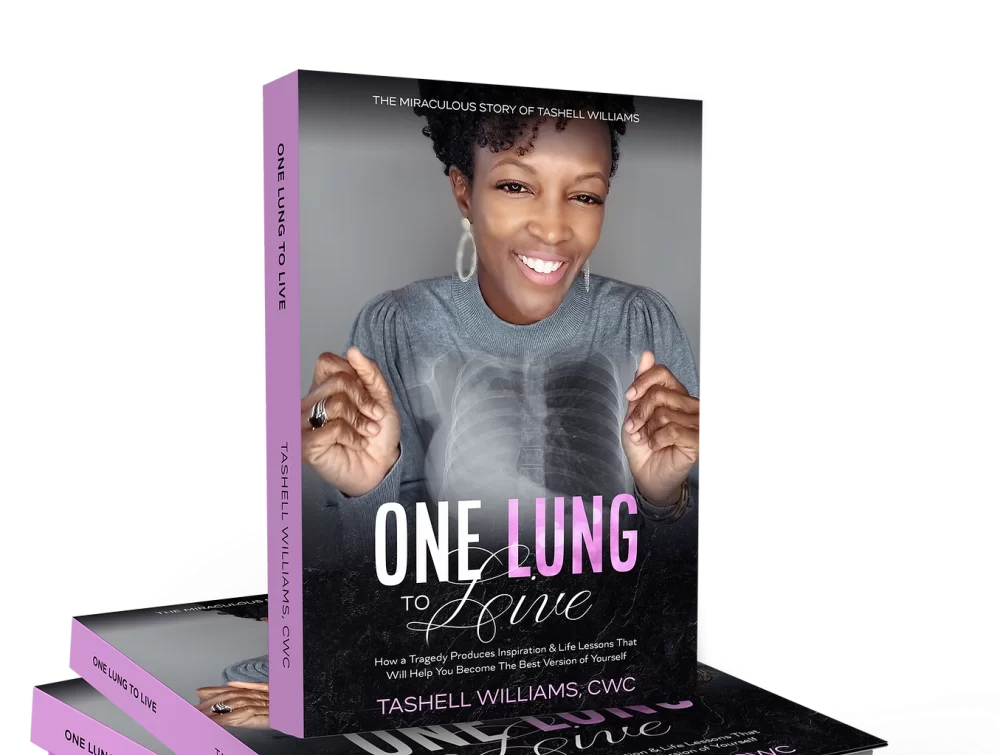 Town Square with Ernie Manouse airs at 3 p.m. CT. Tune in on 88.7FM, listen online or subscribe to the podcast. Join the discussion at 888-486-9677, questions@townsquaretalk.org or @townsquaretalk.
How you approach and handle major miles stones in your life often helps predict the outcome.
Do you greet bad news or a negative health diagnosis with anger, or with hope?
Studies have shown a positive attitude can, in some cases, lead to a better outcome. Especially when you find your purpose, fall in love with yourself, and decide to live a non-toxic life.
In today's episode, we talk with Houston beauty and wellness coach, award-winning businesswoman, and new author, TaShell Williams, about how after a near death experience at the age of 22, she took a major health crisis and used it as an inspirational journey to write her book One Lung to Live – How a Tragedy Produces Inspiration & Life Lessons That Will Help You Become The Best Version of Yourself.
But first, we take a look at how live theatre and performances are coming back and arts organizations are already deep in planning for what comes next. We talk with Houston's Theatre Under The Stars to discuss details of the announcement of its upcoming 2022-2023 season that includes a fantastic collection of shows, including a world premiere production and more.
Guests:
Dan Knechtges
Artisitc Director, Theater Under the Stars
TaShell Williams
Certified Wellness Coach, award-winning entrepreneur, and author of the book One Lung to Live
Town Square with Ernie Manouse is a gathering space for the community to come together and discuss the day's most important and pressing issues.
Audio from today's show will be available after 5 p.m. CT. We also offer a free podcast here, on iTunes, and other apps.