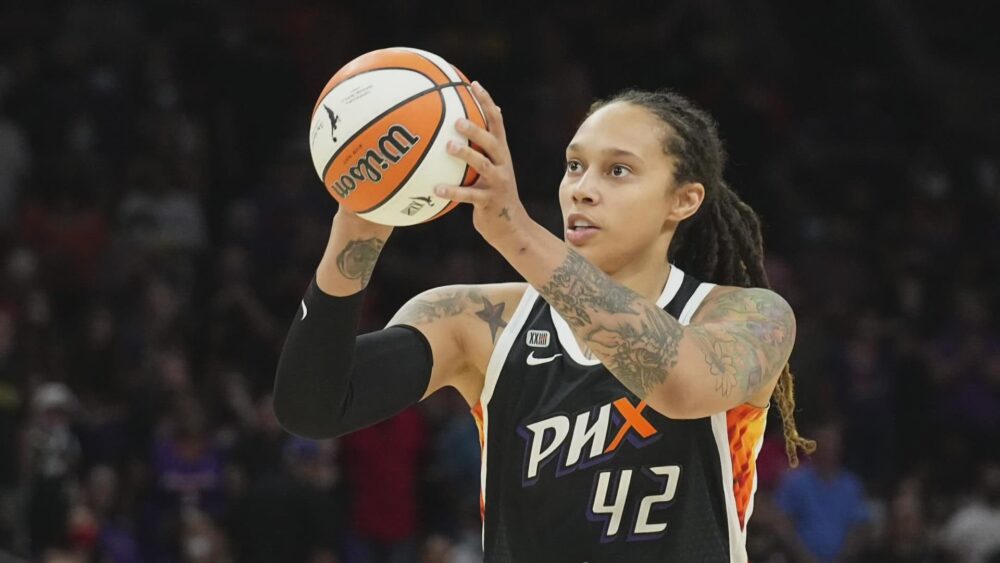 Town Square with Ernie Manouse airs at 3 p.m. CT. Tune in on 88.7FM, listen online or subscribe to the podcast. Join the discussion at 888-486-9677, questions@townsquaretalk.org or @townsquaretalk.
This year marks the 50th anniversary of Title IX of the Education Amendments of 1972 – the federal civil rights law prohibiting sex-based discrimination in any educational institution that receives federal funding, and giving women the equal opportunity to play sports.
Last month, U.S. women soccer players won a $24 million lawsuit against the U.S. Soccer Federation over unequal pay with men's team players, making the historical leap in highlighting the civil rights journey of women across the sports and cultural landscape.
But inequity in women's sports goes beyond pay. It also includes access to facilities, fair media coverage, and resources.
Today, we discuss what equity should look like in sports and why it's important. We also review how Brittney Griner's detention in Russia again exposes the male-female gap in sports, putting an even bigger spotlight on the inequities that exist between the top male and female athletes in the United States.
Guests:
Sports Reporter for the Wall Street Journal
Women's Basketball Hall of Famer
Former VP of Programming at ESPN
Chairperson of the Women's Sports Network Advisory Board
Congresswoman Sheila Jackson – Lee
United States Representative for District 18, Texas
Town Square with Ernie Manouse is a gathering space for the community to come together and discuss the day's most important and pressing issues.
Audio from today's show will be available after 5 p.m. CT. We also offer a free podcast here, on iTunes, and other apps.