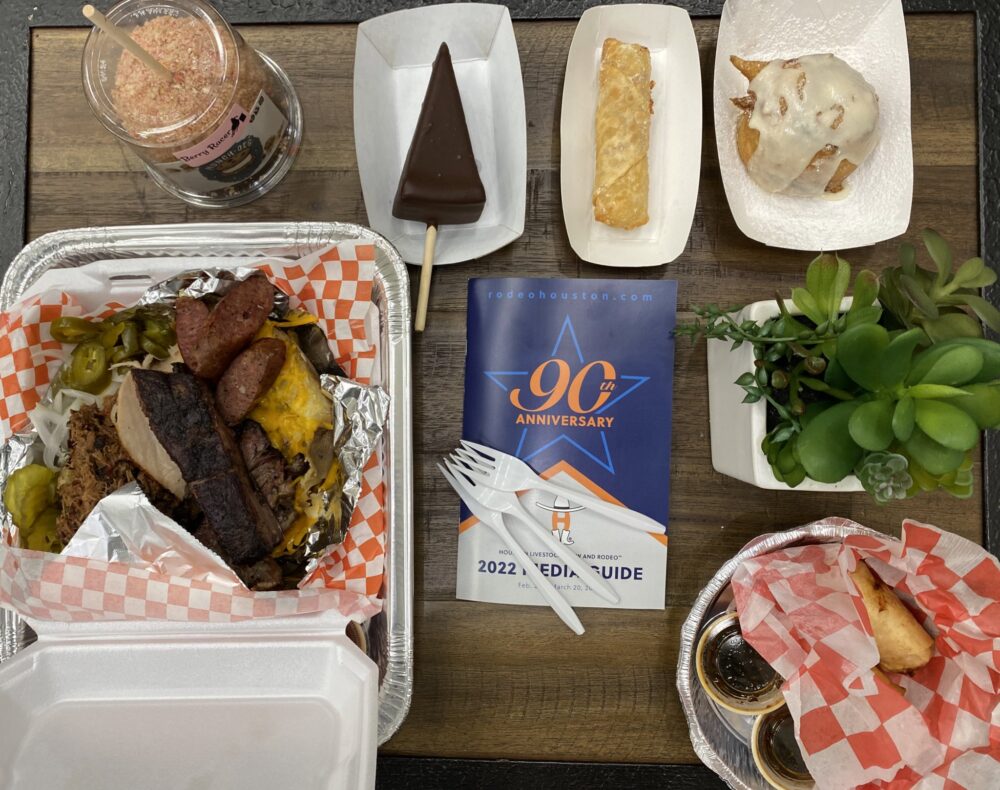 Town Square with Ernie Manouse airs at 3 p.m. CT. Tune in on 88.7FM, listen online or subscribe to the podcast. Join the discussion at 888-486-9677, questions@townsquaretalk.org or @townsquaretalk.
In a major local milestone, the Houston Livestock Show Rodeo is back for the first time since the pandemic.
We're broadcasting live from NRG Stadium to hear about this year's sports, concerts, food, and more, as well as about the challenges of coming back from the pandemic.
The Houston Rodeo is about a lot of things – scholarships, education, volunteers, and its importance to the area's economy and to the sport of rodeo.
Besides the rodeo sports, people also come to the Houston Rodeo for the food. There's the amazing BBQ, the over-the-top concessions, and even fine dining.
And what event traditionally brings in the largest concert audience? It's Go Tejano Day!
In trying to capture all the excitement of everything that's happening, our host, Ernie Manouse, gets a real taste of the rodeo by sampling some of the new food offerings.
From Tejano Day …to bull riding ...to concerts and exhibits, we talk with the people in charge of making it all happen.
Guests:
Chris Boleman
Adrian Izaguirre
Go Tejano Day Committee Member
Katelyn Scates
Director of Sports & Event Presentations
Bryce Redo
Three-time CPRA Bullfighter of the Year
Jason Fletcher
General Manager of The Ranch Saloon + Steakhouse
Brooks Bradford, Jr.
Chairman of The Commercial Exhibits Committee
Jason Kane
Director of Entertainment and Concert Production
Town Square with Ernie Manouse is a gathering space for the community to come together and discuss the day's most important and pressing issues.
Audio from today's show will be available after 5 p.m. CT. We also offer a free podcast here, on iTunes, and other apps.