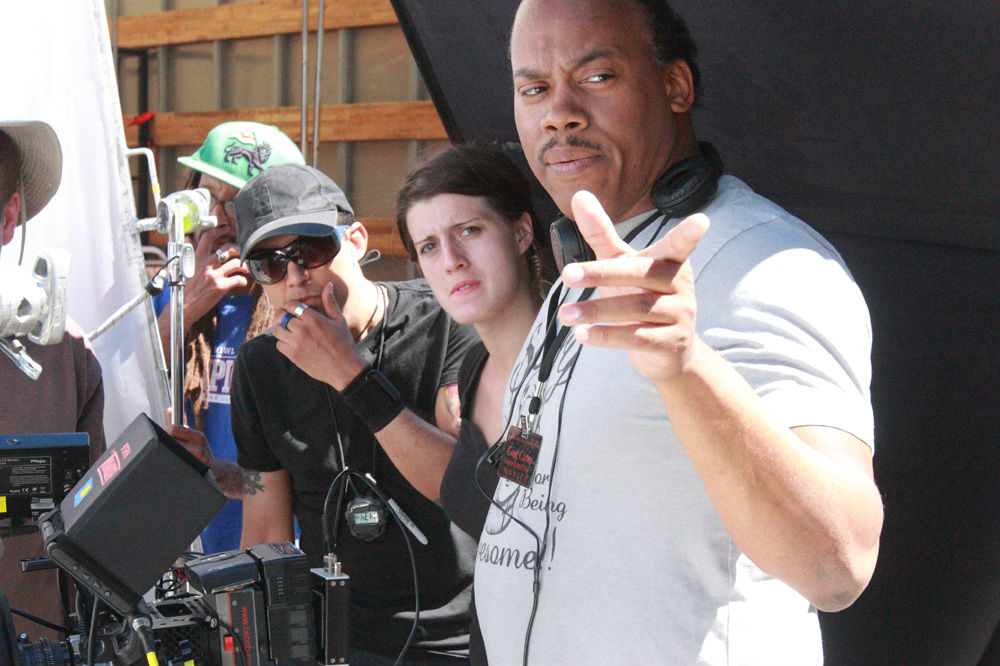 Town Square with Ernie Manouse airs at 3 p.m. CT. Tune in on 88.7FM, listen online or subscribe to the podcast. Join the discussion at 888-486-9677, questions@townsquaretalk.org or @townsquaretalk.
In this late-stage of the pandemic, some people may feel safe going to the movies, while others may not.
Houstonian and film producer, Greg Carter says, "The pandemic has accelerated what has to happen eventually. It has forced theaters to think of attending movies as more of an entertaining event and to do more than just provide popcorn."
The pandemic has also changed the way movies are being made. With movie set shutdowns, a strict budget now reflects COVID protocols and procedures, where the decision is to scale back on equipment but not on safety.
In this episode, film industry experts from Variety magazine and the University of Houston School of Communication give their takes on whether or not the movie-going experience needs to evolve.
With Harris County's COVID thread level currently at "red," we also get a medical update on the latest safety guidelines and the best N95 masks to wear, as reviewed by the CDC.
Guest host Brenda Valdivia fills in for Ernie Manouse in this episode.
GUESTS:
Infectious disease epidemiologist and faculty member at UTHealth School of Public Health
Film producer, director, and writer
University of Houston visiting professor
Executive Editor of Film & Media for Variety Magazine
Town Square with Ernie Manouse is a gathering space for the community to come together and discuss the day's most important and pressing issues.
Audio from today's show will be available after 5 p.m. CT. We also offer a free podcast here, on iTunes, and other apps.