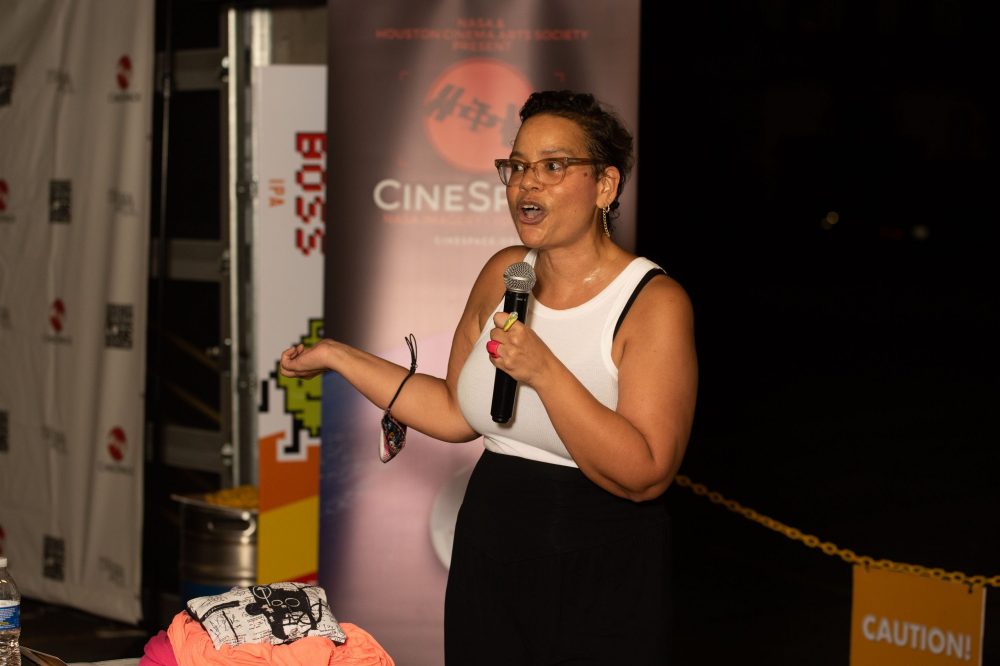 Town Square with Ernie Manouse airs at 3 p.m. CT. Tune in on 88.7FM, listen online or subscribe to the podcast. Join the discussion at 888-486-9677, questions@townsquaretalk.org or @townsquaretalk.
Documentaries, features, shorts.
Photography, music and dance.
It's time again for the Houston Cinema Arts Festival, which is currently taking place – in person and virtually.
Today, we explore our local film culture by diving into the 13th annual festival – whose theme is "The Third Coast," a tribute to the Gulf Coast region and especially Houston, where the term was coined.
How do the films and filmmakers on this year's festival reflect our city, and the times in which we live?
Whether you're into documentaries, short films or Houston stories, share your questions about the festival, the local film industry and the indie movies being made today.
Guests:
Jessica Green
Artistic Director, Houston Cinema Arts Festival
Jim Townsend
Executive Director, Houston Cinema Arts Festival
Michael Robinson
Jenny Waldo
Writer, Director and Producer of Acid Test
Encore screening of Acid Tes" on December 7 at Eureka Heights. Tickets will be on sale later this month.
Aaron Sainz
Susan and Alan Raymond
Dr. Shelah Leader
Organizer/attendee of the 1977 National Women's Conference
Author of "American Women in the Move: The Inside Story of the National Women's Conference, 1977 by Shelah Gilbert Leader and Patricia Rusch Hyatt" (Lexington, 2016)
Dr. Leandra Zarnow
1977 Digital Humanities Project with Center for Public History at the University of Houston
Ronald L. Jones
Town Square with Ernie Manouse is a gathering space for the community to come together and discuss the day's most important and pressing issues.
Audio from today's show will be available after 5 p.m. CT. We also offer a free podcast here, on iTunes, and other apps.