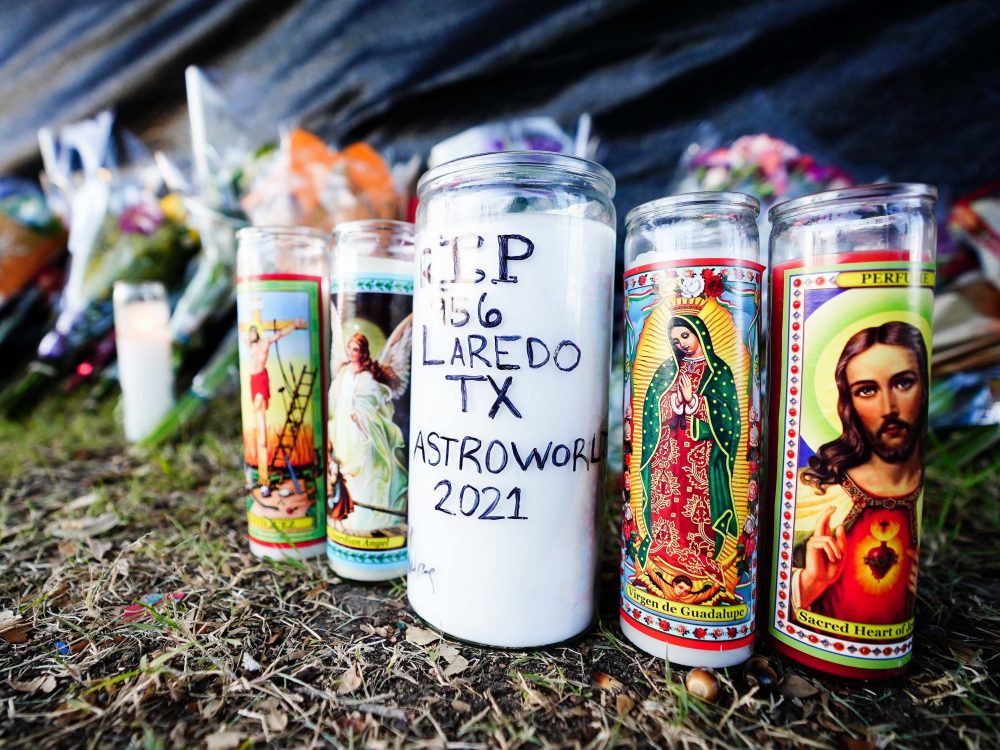 Town Square with Ernie Manouse airs at 3 p.m. CT. Tune in on 88.7FM, listen online or subscribe to the podcast. Join the discussion at 888-486-9677, questions@townsquaretalk.org or @townsquaretalk.
It still seems unreal.
A week ago, people were so excited about Travis Scott's Astroworld Festival, counting down the days.
But then tragedy struck on Friday night with crowd surges leading to the deaths of 8 concertgoers.
Yesterday on "Town Square," we wanted to get a general understanding of what happened and hear firsthand accounts.
Today, we continue our coverage by finding out what else we're learning – from the timeline of events to remembering the victims.
We also examine the mental health impact that's unfolding. How do we help concertgoers cope with the trauma of that night?
And we look at crowd control – what are the risks of large events, and how do we prevent something like this from happening again?
Guests:
Lucio Vasquez
Houston Public Media reporter
Paul Wertheimer
Founder of Crowd Management Strategies
Dr. Jon Stevens
Chief of Child & Adolescent Psychiatry and Chief of Outpatient Services at The Menninger Clinic
Mental health resources:
Harris County Center for Mental Health 713-970-7000 – option 1
Better Help is providing one month of free one-on-one sessions through their partnership with Travis Scott. You can access it here.
Town Square with Ernie Manouse is a gathering space for the community to come together and discuss the day's most important and pressing issues.
Audio from today's show will be available after 5 p.m. CT. We also offer a free podcast here, on iTunes, and other apps.