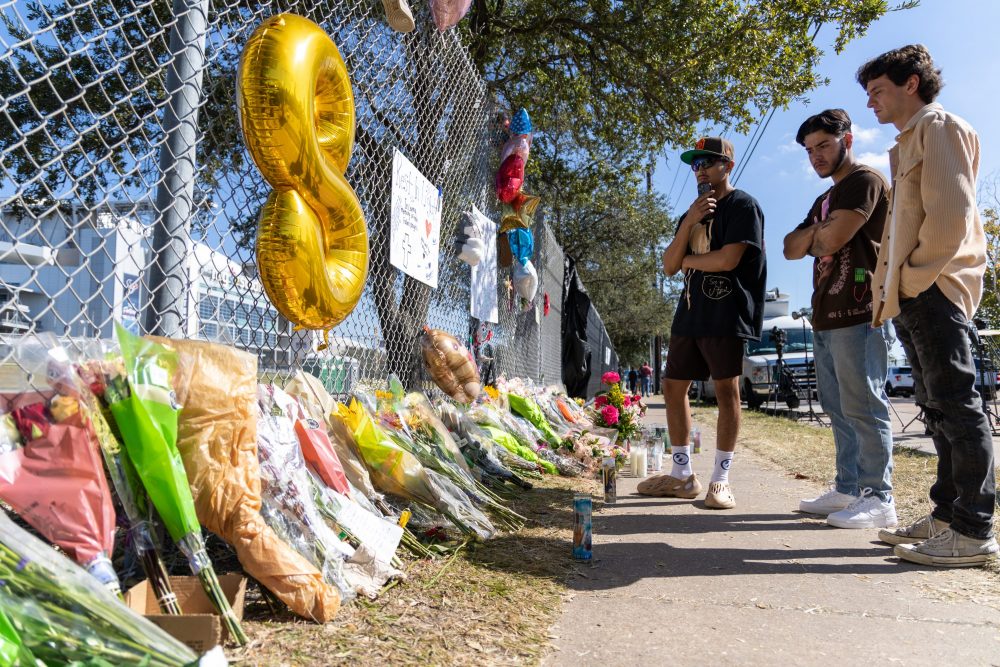 Town Square with Ernie Manouse airs at 3 p.m. CT. Tune in on 88.7FM, listen online or subscribe to the podcast. Join the discussion at 888-486-9677, questions@townsquaretalk.org or @townsquaretalk.
It's heartbreaking.
A night that was supposed to be fun – at one of the biggest festivals since COVID – led to crowd surges that left eight dead, including a 14-year-old and a 16-year-old.
Many more were hospitalized.
Travis Scott's Astroworld Festival now joins the list as one of the deadliest concerts in the US.
Today, as Houstonians process the tragedy, we also have a lot questions.
How could this happen? Could it have been prevented? Who's responsible? And how do we support victims?
We'll have those conversations today with a longtime Houston music writer, who attended the Astroworld Festival, and we'll hear firsthand accounts from others who were there.
Guests:
U.S. Representative (TX-09)
Music Critic and Writer for the Houston Chronicle
Sean Roberts:
Town Square with Ernie Manouse is a gathering space for the community to come together and discuss the day's most important and pressing issues.
Audio from today's show will be available after 5 p.m. CT. We also offer a free podcast here, on iTunes, and other apps.