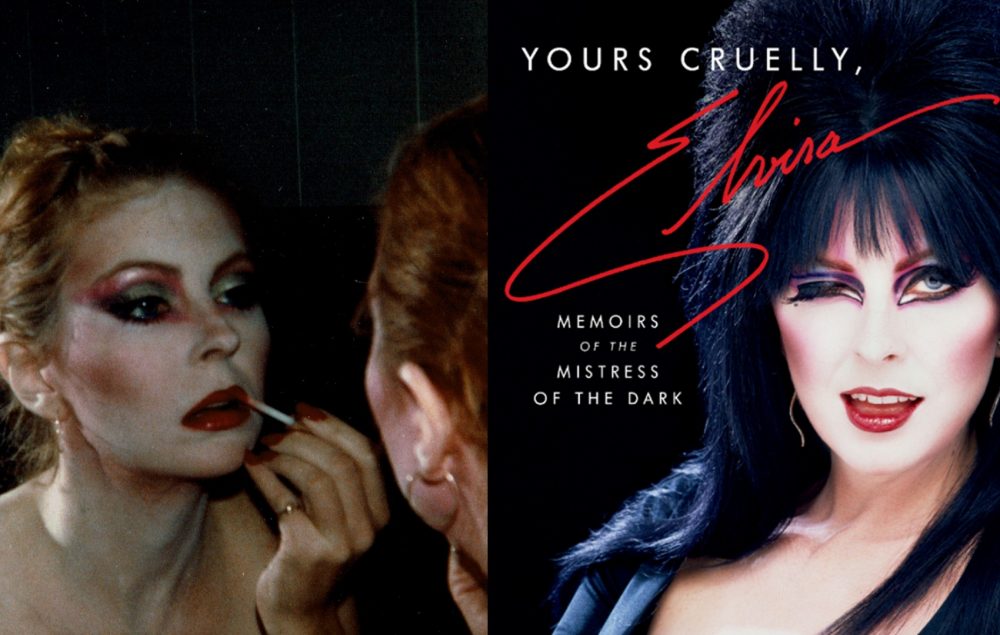 Town Square with Ernie Manouse airs at 3 p.m. CT. Tune in on 88.7FM, listen online or subscribe to the podcast. Join the discussion at 888-486-9677, questions@townsquaretalk.org or @townsquaretalk.
Mistress of the Dark.
Queen of Halloween.
The one-and-only… Elvira.
The woman behind the horror icon is actress Cassandra Peterson.
Her recent memoir, Yours Cruelly, Elvira, is now a New York Times bestseller.
Today, Peterson joins us with stories from her life and career- from dating Elvis to meeting Jimi Hendrix, and her thoughts on being an icon in the LGBTQ community.
Then, Dana Gould talks about his love of horror, about his friendship with '50s horror host, Vampira, played by the late Maila Nurmi, and creating a graphic novel adaptation, Planet of the Apes Visionaries, from Rod Serling's original script.
In a surprising moment of horror knowledge, Gould also instantly answered listener Robert's 40 year-long movie mystery with the movie Quatermass and the Pit.
His new movie, Joy Ride, is a documentary with a long-time friend and fellow comedian, Bobcat Goldthwait.
Guests:
Cassandra "Elvira" Peterson
Town Square with Ernie Manouse is a gathering space for the community to come together and discuss the day's most important and pressing issues.
Audio from today's show will be available after 5 p.m. CT. We also offer a free podcast here, on iTunes, and other apps.