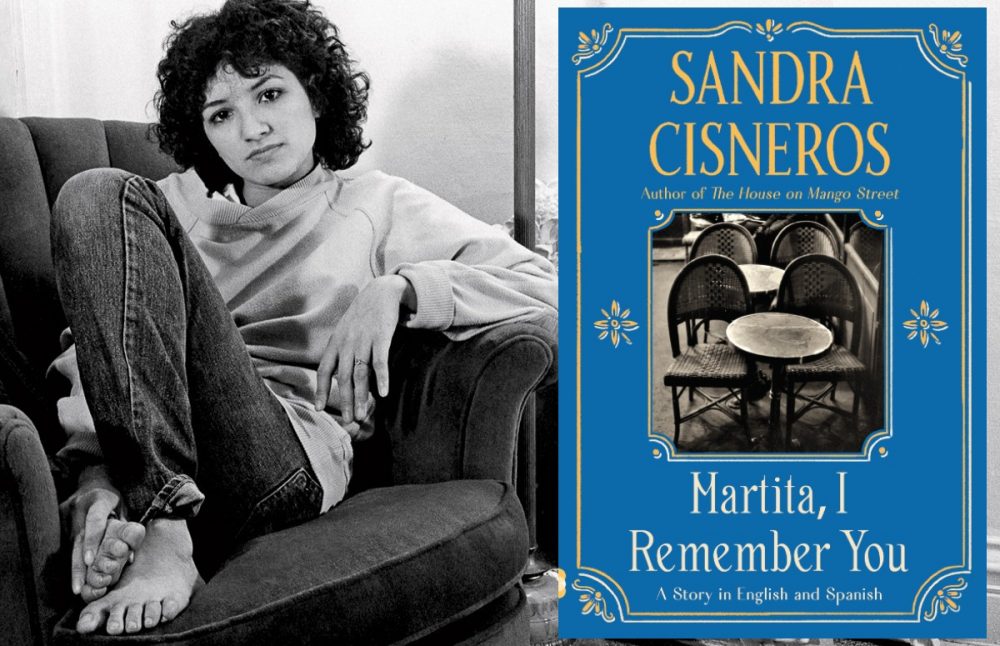 Town Square with Ernie Manouse airs at 3 p.m. CT. Tune in on 88.7FM, listen online or subscribe to the podcast. Join the discussion at 888-486-9677, questions@townsquaretalk.org or @townsquaretalk.
Since the 1980s, Sandra Cisneros work has been a touchstone of Latina representation in literature. She has been given many awards and titles throughout her career, including called "the godmother of Chicana literature," by the Los Angeles Times.
Cisneros' most popular book, The House on Mango Street, has published over six million copies, translated into more than twenty languages, and can be found in schools as required or recommended reading throughout the U.S. Her hero's range from children growing up in the barrio, to women escaping their abusive spouses, cloaked in self-doubt, and pushed by resolve or necessity.
Her new novel, Martita, I Remember You/Martita, Te Recuerdo follows Corina and her beloved friends attempting to live out their dreams in Paris.
We speak with the author herself about her latest work and how her travels, fashion, and self-reflection lead her to create some of the most iconic American fiction of the last century.
This episode of Town Square is guest-hosted by Brenda Valdivia, in for Ernie Manouse.
Town Square with Ernie Manouse is a gathering space for the community to come together and discuss the day's most important and pressing issues.
Audio from today's show will be available after 5 p.m. CT. We also offer a free podcast here, on iTunes, and other apps.