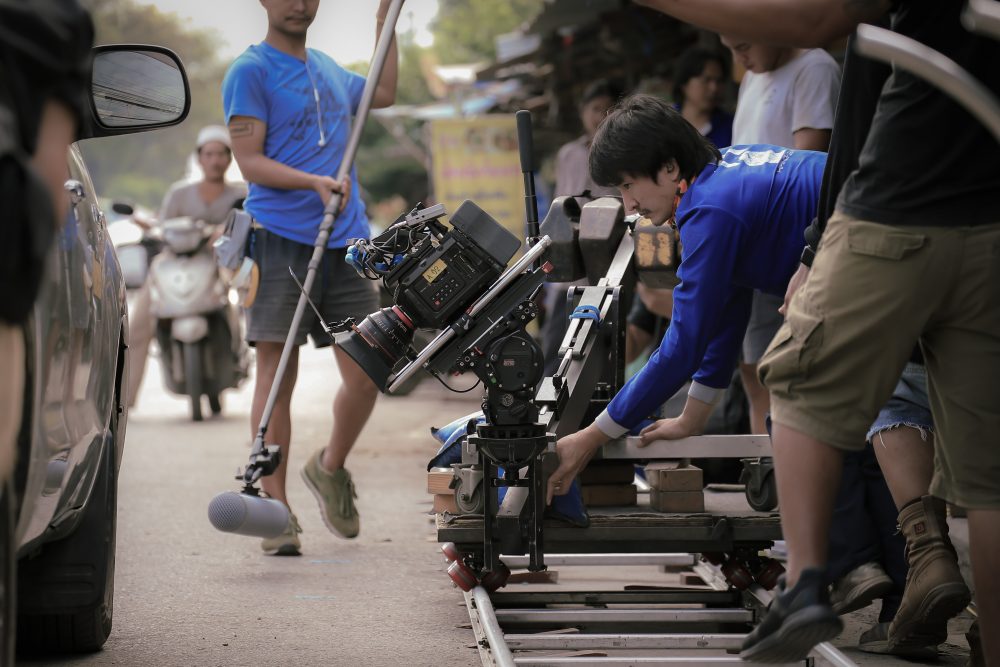 Town Square with Ernie Manouse airs at 3 p.m. CT. Tune in on 88.7FM, listen online or subscribe to the podcast. Join the discussion at 888-486-9677, questions@townsquaretalk.org or @townsquaretalk.
With the recent box office success of movies like Shang-Chi and Candyman along with other movies that center multicultural storylines, is the mainstream entertainment industry becoming more representative?
More diverse casting, and the willingness to have conversations about diversity, have gained steam and attention in recent years, but what does that really mean?
A survey by the Division of Social Sciences at UCLA found that only 2.5 out of 10 film directors are people of color.
What's still missing from the discussion? What's Hollywood still getting wrong? And how has the pandemic complicated – or taught us – things?
Local and national media experts discuss the current film and entertainment landscape – and how diversity is being addressed.
Plus, we hear about Q-Fest, Houston's annual Houston's long-time annual, international LGBTQ film festival, now in its 25th and final year.
Executive and Artistic Director of QFest Houston's long-time annual, international LGBTQ film festival
Town Square with Ernie Manouse is a gathering space for the community to come together and discuss the day's most important and pressing issues.
Audio from today's show will be available after 5 p.m. CT. We also offer a free podcast here, on iTunes, and other apps.