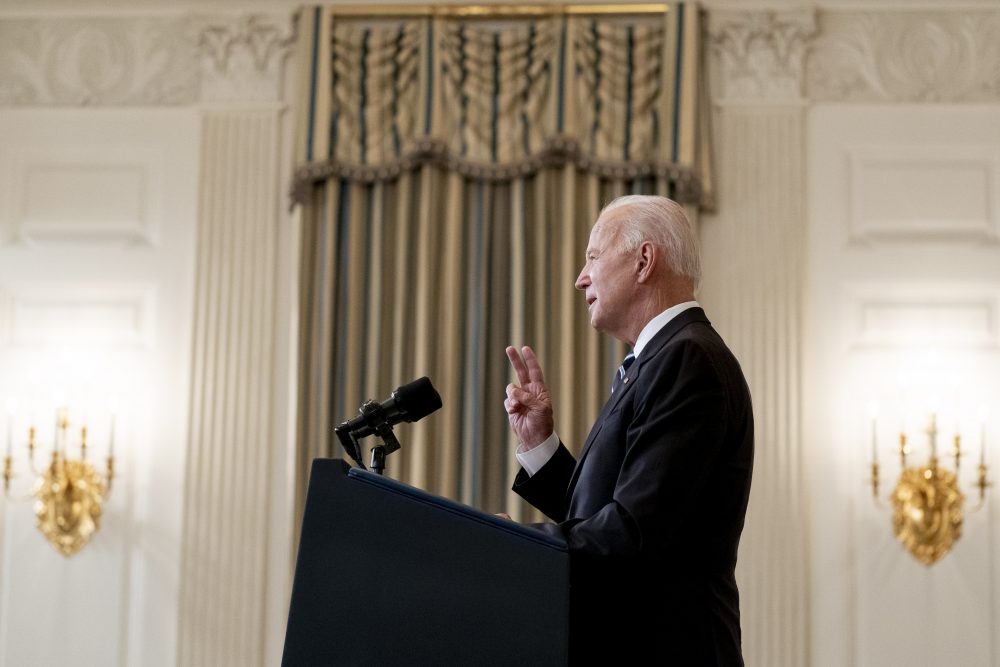 Town Square with Ernie Manouse airs at 3 p.m. CT. Tune in on 88.7FM, listen online or subscribe to the podcast. Join the discussion at 888-486-9677, questions@townsquaretalk.org or @townsquaretalk.
Last Thursday, President Biden revealed his new plan to combat the spread of COVID-19 in the country.
His strategy is a 6-prong approach that includes:
Vaccinating the Unvaccinated
Further protecting the vaccinated
Keeping Schools Open Safely
Increased Testing and Requiring Masking
Protecting our Economy
Improving Care for those with COVID
Experts unpack President Biden's plan and offer their thoughts on how these policies are implemented, how they can impact the economy, and, most of all, how effective will it be.
We also get an update on the power situation in the Houston area, following Nicholas.
Assistant Professor in the Marilyn Davies College of Business, at the University of Houston – Downtown
Vice President, Electric Distribution Operations for CenterPoint
Town Square with Ernie Manouse is a gathering space for the community to come together and discuss the day's most important and pressing issues.
Audio from today's show will be available after 5 p.m. CT. We also offer a free podcast here, on iTunes, and other apps.