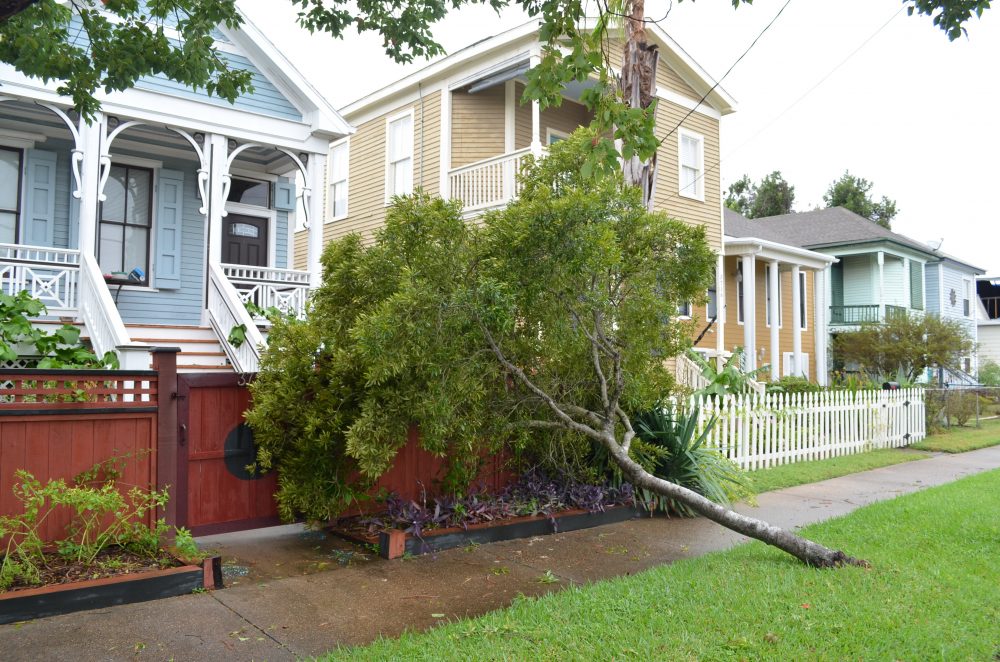 Town Square with Ernie Manouse airs at 3 p.m. CT. Tune in on 88.7FM, listen online or subscribe to the podcast. Join the discussion at 888-486-9677, questions@townsquaretalk.org or @townsquaretalk.
How did you sleep last night?
Did you lose power? Experience any damage?
Just after midnight, Nicholas made landfall near Matagorda Bay as a Category 1 hurricane, before being downgraded to a tropical storm as it slowly drifted northeast.
The storm knocked down powerlines in parts of Harris County and caused damage to some structures. But the region avoided many of the worst outcomes predicted on Monday.
Today, we're assessing the impact to our region, and we're also assessing how we prepare for and communicate extreme weather events.
Plus, we want to hear how you're doing. What did you see? What was your experience of Nicholas?
Let's help each other understand what we went through as a community.
Guests:
Matt Sebesta
Zachary Davidson
Energy Fellow, University of Houston
Harris County Meteorologist
Director of Flood Operations, Harris County Flood Control District
Spokesperson for Ready Harris
Jennifer Sparks
Town Square with Ernie Manouse is a gathering space for the community to come together and discuss the day's most important and pressing issues.
Audio from today's show will be available after 5 p.m. CT. We also offer a free podcast here, on iTunes, and other apps.