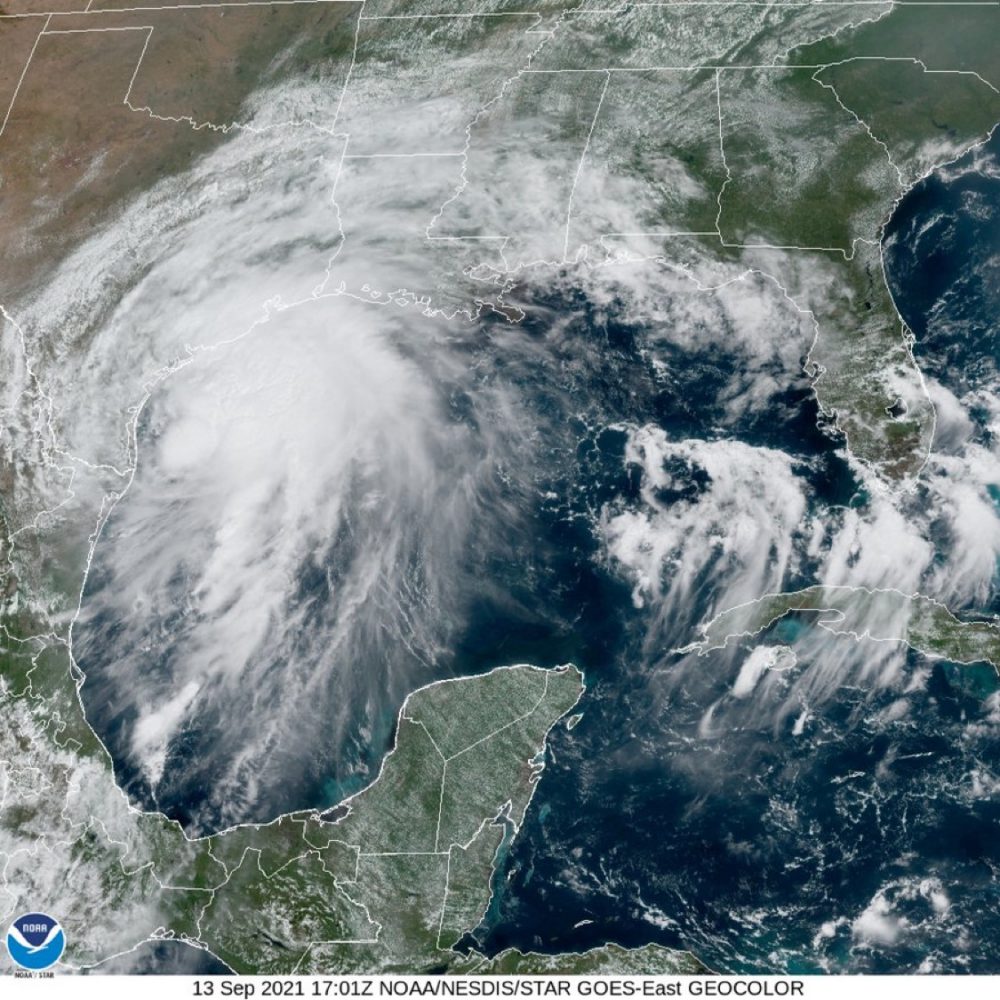 Town Square with Ernie Manouse airs at 3 p.m. CT. Tune in on 88.7FM, listen online or subscribe to the podcast. Join the discussion at 888-486-9677, questions@townsquaretalk.org or @townsquaretalk.
It's all about Nicholas today.
Tropical Storm Nicholas is expected to make landfall this evening near Matagorda Bay. It looks like it will travel Northeast along the Texas coast through Tuesday night.
City and county officials are asking Houston-area residents to hunker down by tonight.
Mayor Sylvester Turner said that while the worst is likely to come overnight, Houstonians should avoid areas prone to flooding starting this afternoon and remain indoors if possible.
What should you do right now to get ready?
What do we know about the storm's path and intensity?
Today, local meteorologists are here with the latest. Plus, we also get updates on potential impacts to power, local grocery store shelves and flooding along coastal counties.
Guests:
Chief meteorologist, KPRC Channel 2
Meteorologist and managing editor for Space City Weather
Lisa Helfman
HEB's director of Public Affairs
Nathan Brownell
Matt Sebesta
Town Square with Ernie Manouse is a gathering space for the community to come together and discuss the day's most important and pressing issues.
Audio from today's show will be available after 5 p.m. CT. We also offer a free podcast here, on iTunes, and other apps.