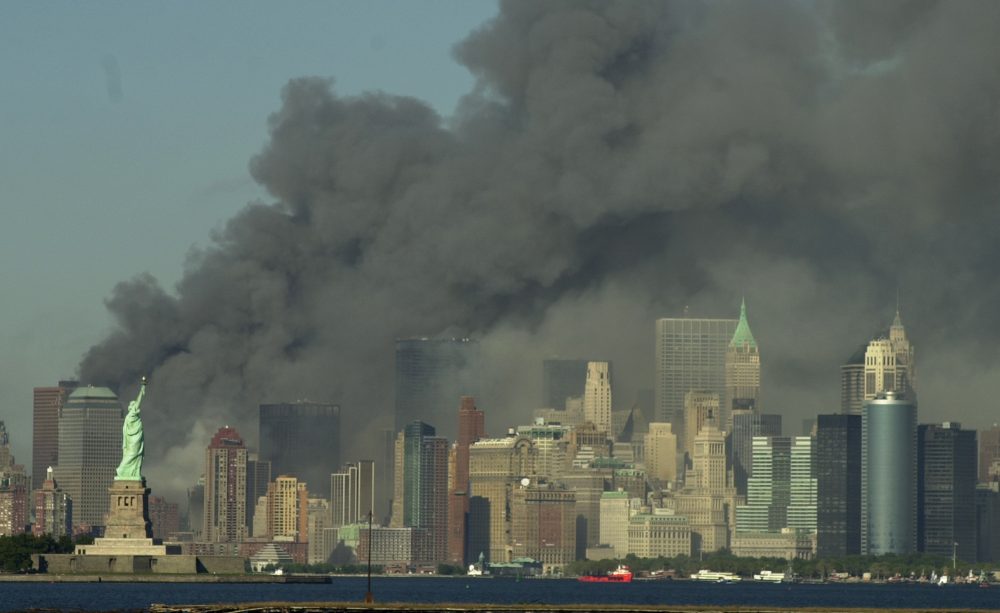 Town Square with Ernie Manouse airs at 3 p.m. CT. Tune in on 88.7FM, listen online or subscribe to the podcast. Join the discussion at 888-486-9677, questions@townsquaretalk.org or @townsquaretalk.
Houstonian Billy Forney was working in New York on the 85th floor of One World Trade Center. He was one of the lucky ones, he made it out of the building while helping others along the way.
2,753 lives were taken directly from the attack and more in the following years, from exposure to toxic materials from the debris of the building. The attack remains the deadliest terrorist attack in American history.
Today, as we look to tomorrow's 20th anniversary of the September 11th attacks, we reflect on what happened that day.
Billy Forney and New York writer Damon DiMarco join us to discuss the collected stories of people who survived the collapse of the towers, came to help, or witnessed it, interviewed in the weeks following the attacks.
We also clarify information from yesterday's topic regarding COVID booster shots and third doses shots that are intended for the immunocompromised.
Guests:
Dr. Phillip Keiser
Survivor of the September 11th, 2001 attack on the 85th floor of Tower 1 World Trade Center
CEO of newly-opened Palace Social
Below is raw footage on the streets surrounding the WTC as the buildings collapsed. Warning: footage may be disturbing.
Town Square with Ernie Manouse is a gathering space for the community to come together and discuss the day's most important and pressing issues.
Audio from today's show will be available after 5 p.m. CT. We also offer a free podcast here, on iTunes, and other apps.