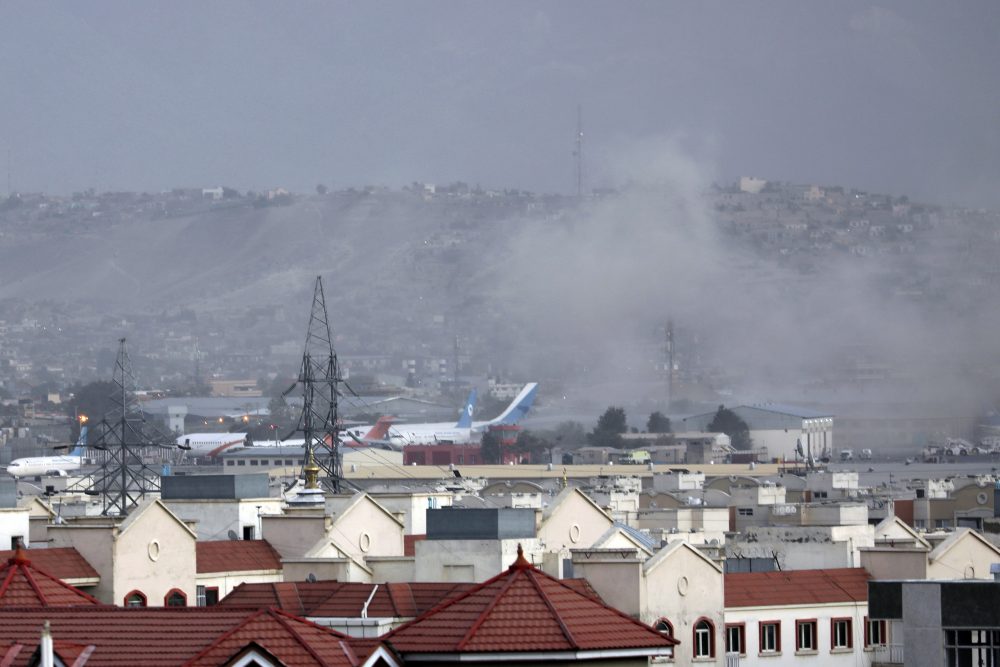 Town Square with Ernie Manouse airs at 3 p.m. CT. Tune in on 88.7FM, listen online or subscribe to the podcast. Join the discussion at 888-486-9677, questions@townsquaretalk.org or @townsquaretalk.
The last U.S. troops have left Afghanistan, ending America's longest war.
But the withdrawal has been far from smooth.
Thirteen American service members and an estimated 170 Afghans were killed by a suicide bomber at a gate at the Kabul airport last week.
Over the past month, some 5,400 Americans have been evacuated, though 100 – 200 US citizens, who wish to leave, still remain.
Today, experts follow up on the situation in Afghanistan.
And, closer to home, we also follow up on the aftermath of Hurricane Ida. Where are we with rescue efforts, and what's happening with their power grid? How are Houstonians helping?
Guests:
John Mills
External Affairs Officer for FEMA
Steve Flemming
Energy Fellow, University of Houston
Associate Professor of Criminal Justice/Sociology, St. Thomas University
Town Square with Ernie Manouse is a gathering space for the community to come together and discuss the day's most important and pressing issues.
Audio from today's show will be available after 5 p.m. CT. We also offer a free podcast here, on iTunes, and other apps.