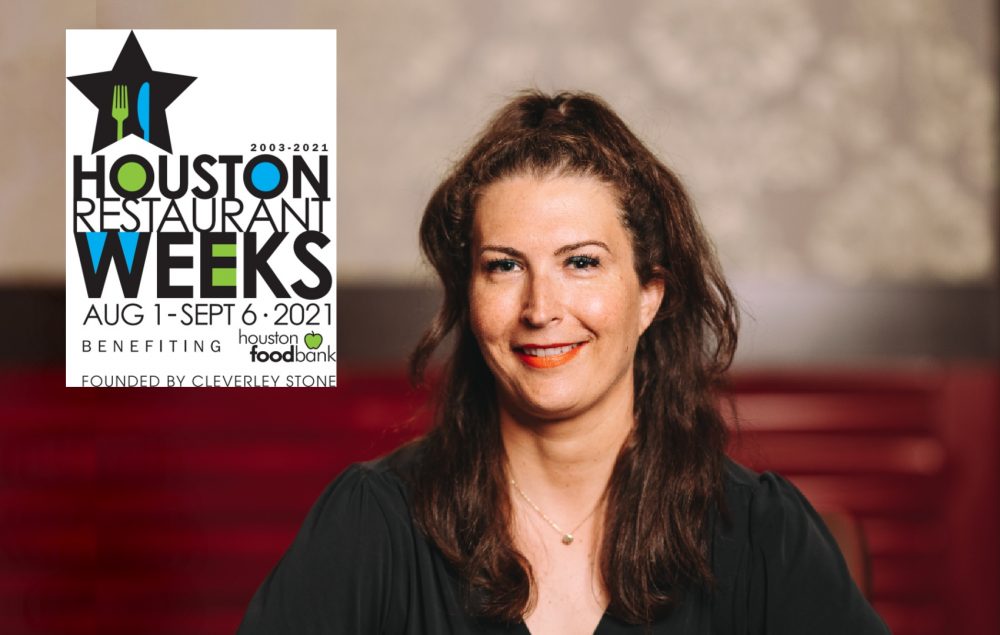 Town Square with Ernie Manouse airs at 3 p.m. CT. Tune in on 88.7FM, listen online or subscribe to the podcast. Join the discussion at 888-486-9677, questions@townsquaretalk.org or @townsquaretalk.
Houston Restaurant Weeks was founded by a dear friend of Ernie Manouse, Cleverly Stone.
And even though she is no longer with us, she remains a legend on the local food scene for her quick wit, tenacious work ethic, and for her contributions to families in need.
But the impact of her event was not just limited to food insecurity.
Restaurants that participated used to struggled to bring in customers during a seasonal lull in August and were forced to lay off staff and face potential bankruptcy. The event has created a boom in business which rivals the December holiday season at its peak.
Even produce and restaurant supply companies benefit. According to a listener and a local farmer, Matthew has seen a rise in purchases from restaurants during the event.
Houston Restaurant Weeks is now the city's largest annual fundraiser of its kind which allows Houstonians a chance to enjoy many of the city's top restaurants while raising money for the Houston Food Bank.
Cleverley's daughter, Katie Stone, has carried on her mother's legacy as the President of The Cleverley Stone Foundation which produces the charity dining event going on right now through September 6th.
FOX 26's Ruben Dominguez and Arthur Mooradian, of Gordon Ramsay North America, look back at their friendship with "The Diva of Dining" and the impact the event has had on the restaurant industry and local charity.
Houston Restaurant Weeks participants also called in to share their stories and their favorite menu offerings:
Below is a fond memory for Ernie, enjoying a great meal with Cleverly Stone back in 2019.
GUESTS:
President of The Cleverley Stone Foundation
Morning show reporter FOX 26
Cohost segments with Katie Stone on FOX 26
Town Square with Ernie Manouse is a gathering space for the community to come together and discuss the day's most important and pressing issues.
Audio from today's show will be available after 5 p.m. CT. We also offer a free podcast here, on iTunes, and other apps.