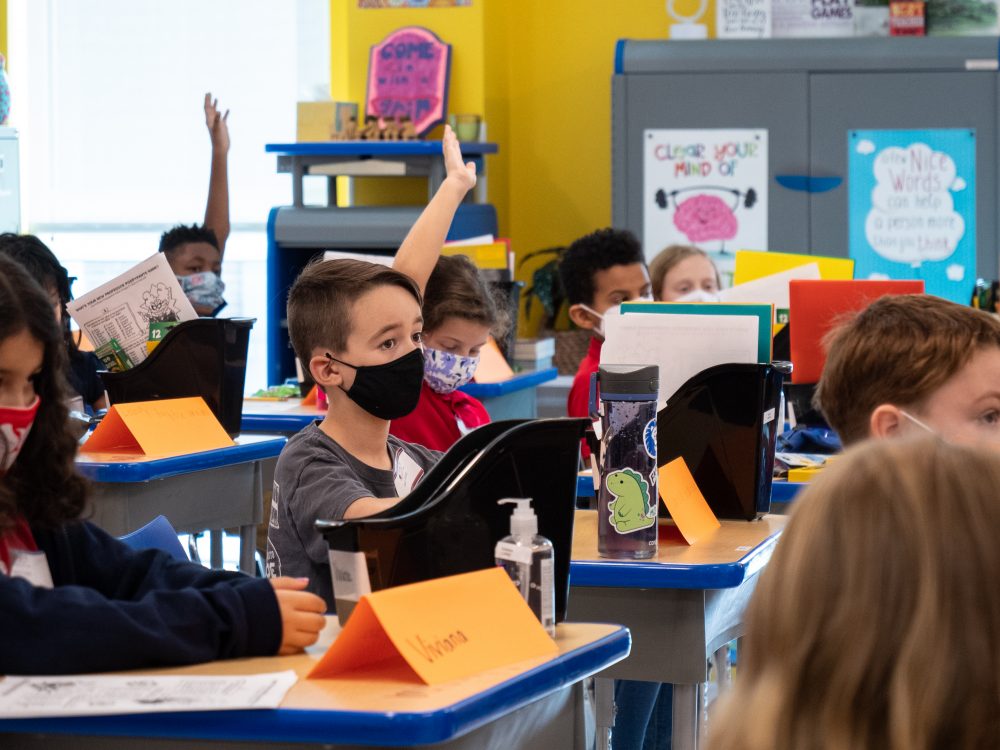 Town Square with Ernie Manouse airs at 3 p.m. CT. Tune in on 88.7FM, listen online or subscribe to the podcast. Join the discussion at 888-486-9677, questions@townsquaretalk.org or @townsquaretalk.
Something that people have been preparing for and concerned about for weeks, if not months, is finally here.
It's the start of the school year.
With the rise in COVID cases and hospitalizations in children, many parents have increasingly voiced their worries about the return to the classroom.
With Houston Independent School District back to school this week, we want to give you a chance to speak with education and medical experts who are monitoring and addressing the situation.
Are you a parent in HISD with questions about COVID policy?
If masks are required in the classroom, what about on buses or during afterschool activities?
And when can we realistically expect vaccines for children under 12?
Guests:
Dr. Rick Cruz
Deputy Superintendent of Houston Independent School District
Dr. Richard Rupp
Professor in the Department of Pediatrics at the University of Texas Medical Branch.
Medical Director for a set of school-based health clinics located within Galveston ISD.
Principal investigator on several COVID-19 vaccine trials including some for Pfizer and Moderna.
Riki Graves
Parent of two in Lamar Consolidated ISD
She recently spoke in front of the LCISD school board in support of masks on behalf of her elementary school-age children, one of whom is immunocompromised and both of whom receive special education
Centers for Disease Control
Houston Independent School District COVID dashboard:
Town Square with Ernie Manouse is a gathering space for the community to come together and discuss the day's most important and pressing issues.
Audio from today's show will be available after 5 p.m. CT. We also offer a free podcast here, on iTunes, and other apps.