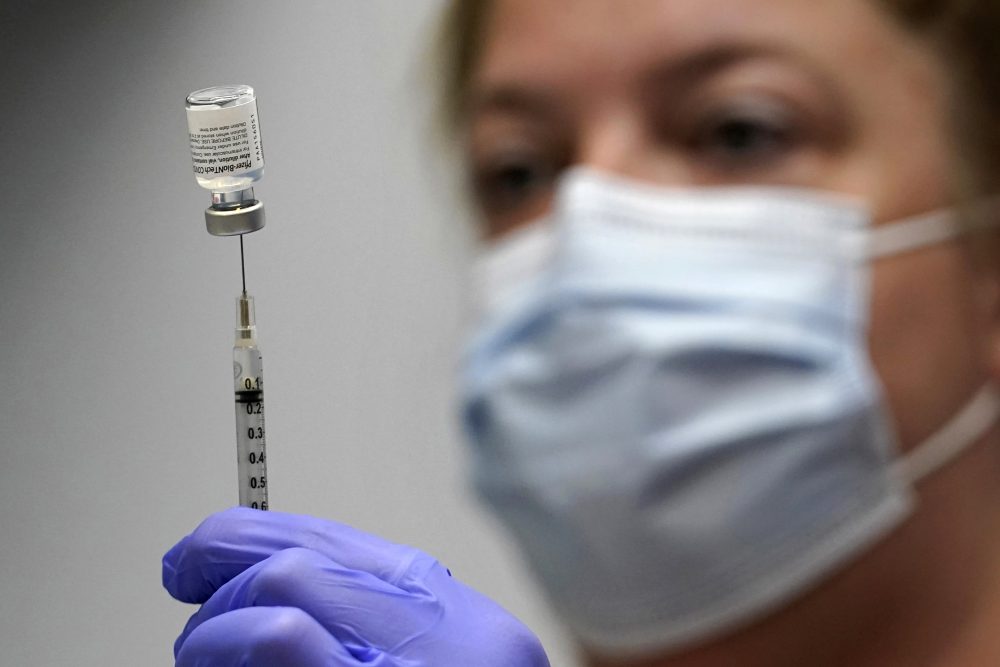 Town Square with Ernie Manouse airs at 3 p.m. CT. Tune in on 88.7FM, listen online or subscribe to the podcast. Join the discussion at 888-486-9677, questions@townsquaretalk.org or @townsquaretalk.
News broke this morning that a lot of people have been waiting for.
The Food and Drug Administration has formally approved Pfizer-BioNTech's COVID-19 vaccine.
Today's FDA approval replaces the emergency use authorization given last December.
What does FDA approval actually mean, and what do we need to understand about the process that got us here?
What are the consequences of FDA approval? Will it make the vaccine easier to mandate or distribute, and could it increase vaccination rates?
Today, medical experts are here to explain, and we'll also cover back-to-school and COVID.
Guests:
Pediatric infectious diseases specialist at UTHealth and Children's Memorial Hermann Hospital
During the show, Dr. Chang referred to these websites in response to a listener question. Both are programs run by the Department of Health and Human Services and have publicly available data:
National Vaccine Injury Compensation Program:
https://www.hrsa.gov/vaccine-compensation/index.html
Countermeasures Injury Compensation Program
https://www.hrsa.gov/cicp
Comparison between the two programs
https://www.hrsa.gov/cicp/cicp-vicp
Town Square with Ernie Manouse is a gathering space for the community to come together and discuss the day's most important and pressing issues.
Audio from today's show will be available after 5 p.m. CT. We also offer a free podcast here, on iTunes, and other apps.