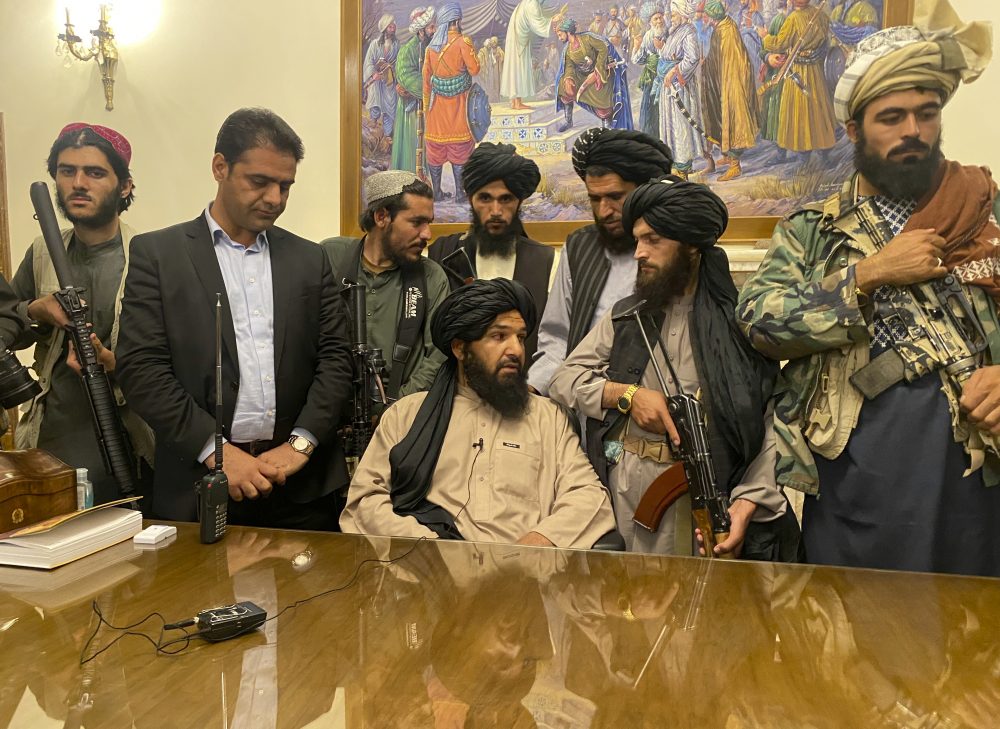 Town Square with Ernie Manouse airs at 3 p.m. CT. Tune in on 88.7FM, listen online or subscribe to the podcast. Join the discussion at 888-486-9677, questions@townsquaretalk.org or @townsquaretalk.
Kabul, the capital of Afghanistan, fell to the Taliban, facing little resistance from Afghan government forces.
The scene has now been chaotic as the US and its allies scramble to leave the country, leaving Afghan civilians clinging to planes on the tarmac and trying to board.
Experts and help us understand the situation in Afghanistan, including President Joe Biden's remarks, made moments before the show.
Former diplomat at the U.S. State Department serving in Europe, Africa, the Middle East and South Asia
Bonner Means Baker Fellow at Rice University's Baker Institute
Assistant Professor of Criminal Justice/Sociology, St. Thomas University, Miami
Expert on political and sociological theories, international criminology, sociology of terrorism, and Middle East politics.
Ahmed Sadozai
Local activist for the Afghanistan people of Houston
Town Square with Ernie Manouse is a gathering space for the community to come together and discuss the day's most important and pressing issues.
Audio from today's show will be available after 5 p.m. CT. We also offer a free podcast here, on iTunes, and other apps.