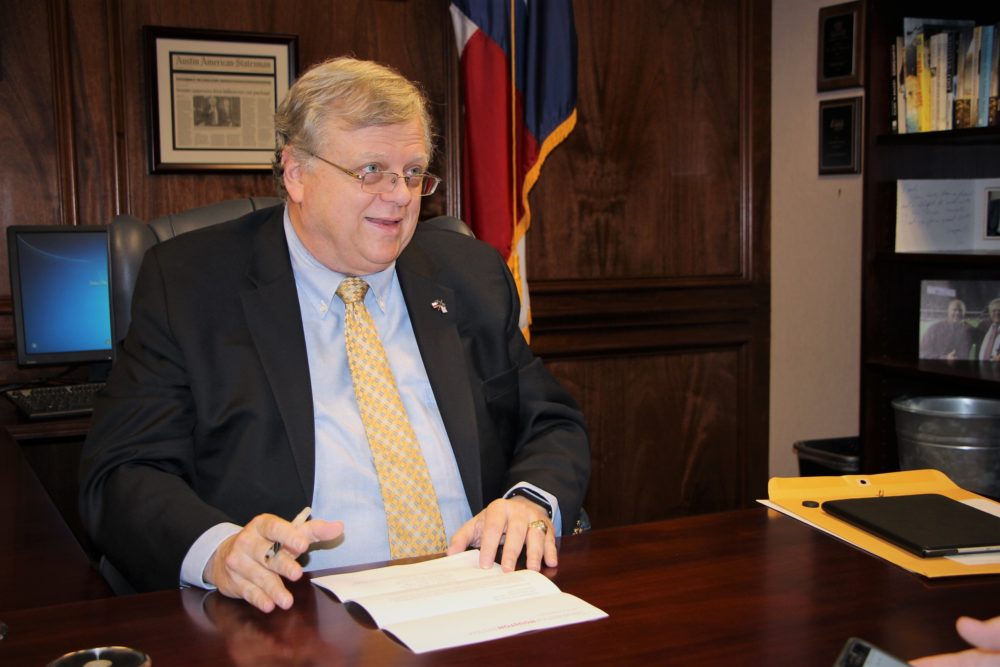 Town Square with Ernie Manouse airs at 3 p.m. CT. Tune in on 88.7FM, listen online or subscribe to the podcast. Join the discussion at 888-486-9677, questions@townsquaretalk.org or @townsquaretalk.
During the special legislative session called by Gov. Greg Abbott, voting restriction bills, House Bill 3 and Senate Bill 1, were filed.
The response by the State House Democrats was to pack up and head for Washington DC in a dramatic move to break quorum and block the passage of GOP-backed voting bills.
Republicans condemned the move and tried to compel Democrats back to Austin.
Meanwhile, Democrats hope national attention will help them advocate for federal voting bills. Is the walk-out by the Democrats a dereliction of duty or democracy in action?
What's the fate of the Special Session? And what is the future of Texas politics?
Texas State Senator Paul Bettencourt joined Town Square to discuss the major points of the bill and concerns regarding voter fraud and later two Texas Democrats share how the bill has the potential to disenfranchise already vulnerable voters.
Republican member of the Texas State Senate from District 7
Research Director for the non-partisan Texas Politics Project at the University of Texas at Austin
Democrat member of the Texas House of Representatives from District 134
Democrat member of the Texas House of Representatives from District 142
Town Square with Ernie Manouse is a gathering space for the community to come together and discuss the day's most important and pressing issues.
Audio from today's show will be available after 5 p.m. CT. We also offer a free podcast here, on iTunes, and other apps.