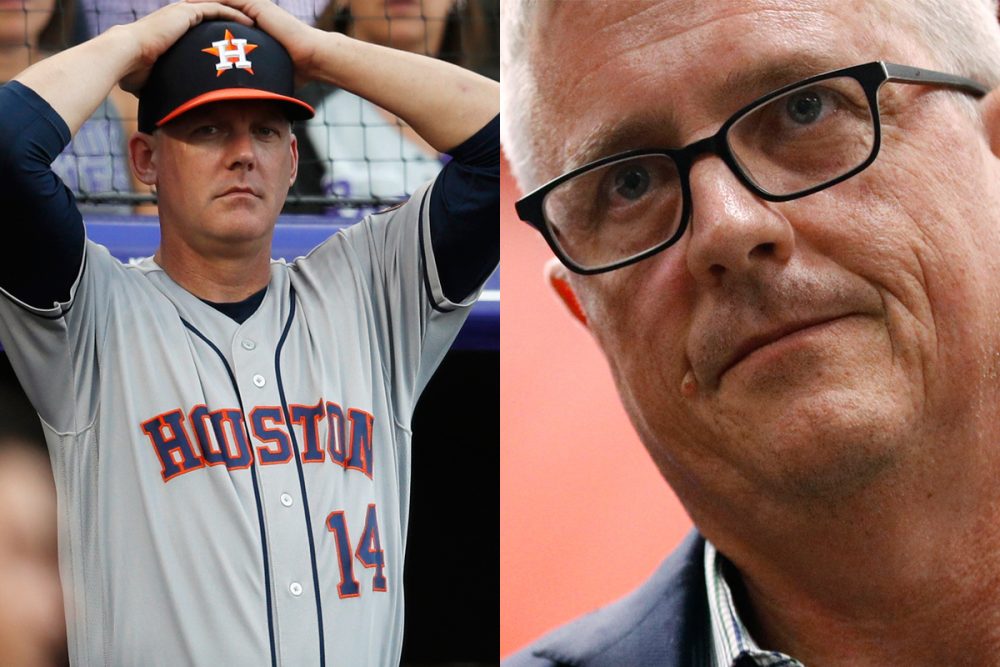 Town Square with Ernie Manouse airs at 3 p.m. CT. Tune in on 88.7FM, listen online or subscribe to the podcast. Join the discussion at 888-486-9677, questions@townsquaretalk.org or @townsquaretalk.
In 2019, a journalist for The Athletic broke the sign-stealing scandal in which Astros players used an in-stadium video to identify opposing catchers signs and banged on trash cans to relay that information to batters at the plate in and after their championship season in 2017.
While the sign-stealing scandal may seem like a brazen example of cheating, the line between cheating and gaining a competitive advantage can be blurry. Some rules are arcane, others aren't enforced...until they are. And sometimes the game itself is patently unfair from the outset.
We take a walk through why athletes would risk it all on shady moves.
Guest Host:
Guest:
Town Square with Ernie Manouse is a gathering space for the community to come together and discuss the day's most important and pressing issues.
Audio from today's show will be available after 5 p.m. CT. We also offer a free podcast here, on iTunes, and other apps.