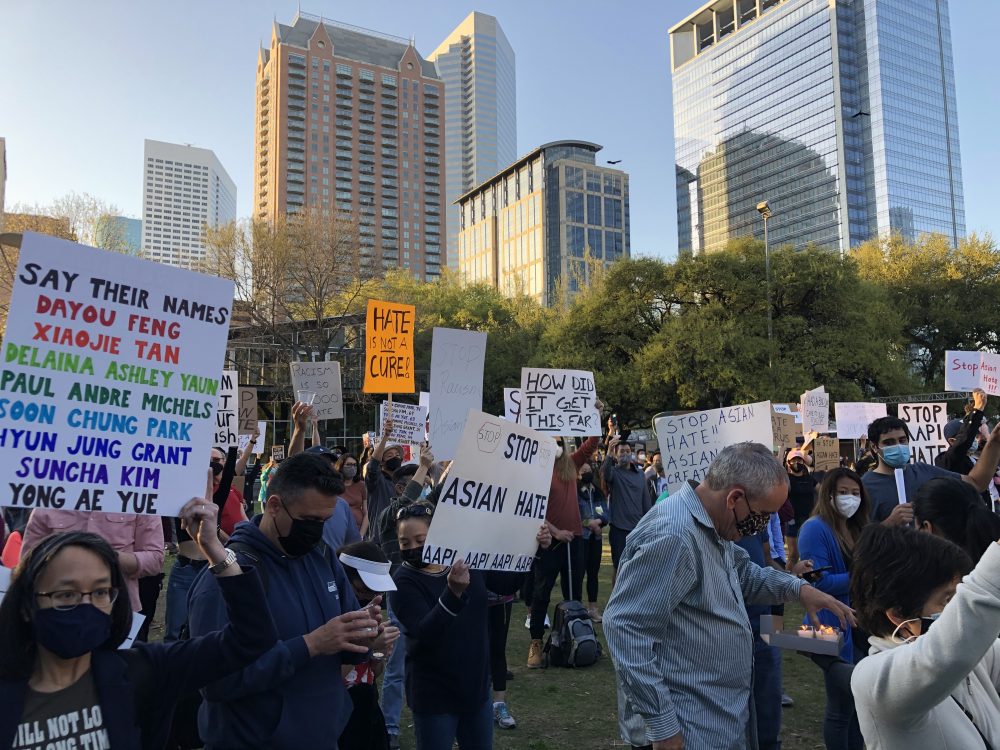 Town Square with Ernie Manouse airs at 3 p.m. CT. Tune in on 88.7FM, listen online or subscribe to the podcast. Join the discussion at 888-486-9677, questions@townsquaretalk.org or @townsquaretalk.
Hate behavior continues to happen all around us – be it overt or subtle – and it takes us all to stop it.
Incidents of physical assault toward Asian Americans have been on the rise and in the headlines since the pandemic.
But it's not always violence – it's also verbal abuse, racist language and microaggression.
Today, we look at tools for anti-racism and bystander intervention.
Experts are here to help us recognize identity-based harassment and successfully shut it down.
Plus, we follow up on the rise of anti-Asian hate since the pandemic.
What is currently happening nationally and locally?
And what does this moment of AAPI awareness show us about historic racism and attitudes against these communities?
Debbie Chen
Liz Peterson
Dax Valdes
Resources:
HoustonAgainstHate.org/bit – Free bystander training
OCANational.org – National resources and initiatives
AAPIHateCrimes.org – Report hate crimes, harassments
Additional resources for harassment on the street, online and in the workplace
Town Square with Ernie Manouse is a gathering space for the community to come together and discuss the day's most important and pressing issues.
Audio from today's show will be available after 5 p.m. CT. We also offer a free podcast here, on iTunes, and other apps.