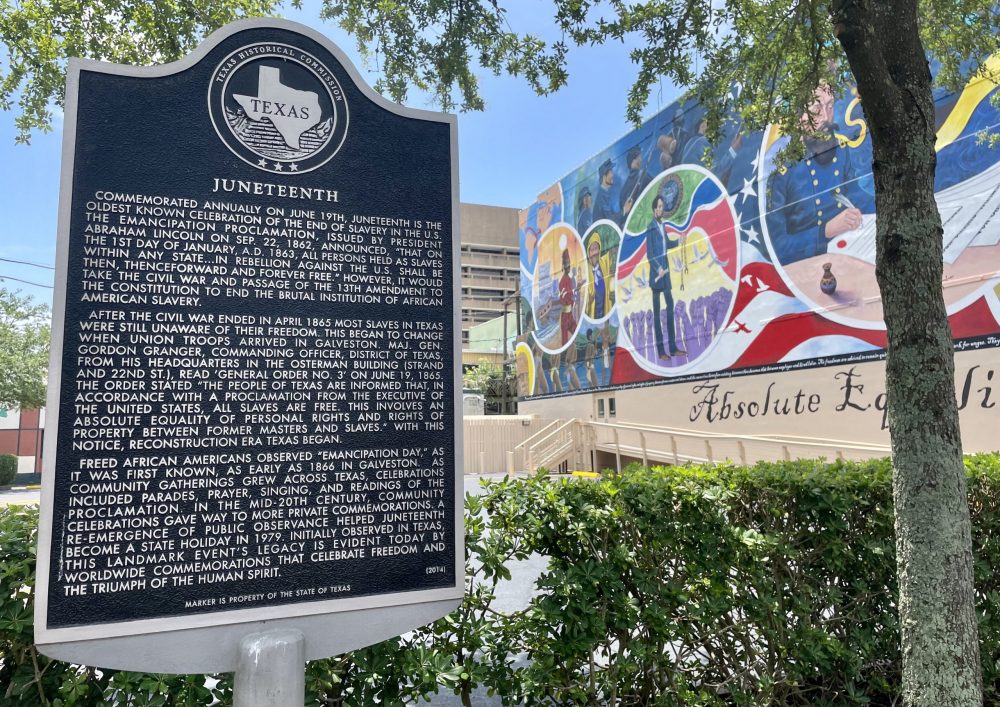 Town Square with Ernie Manouse airs at 3 p.m. CT. Tune in on 88.7FM, listen online or subscribe to the podcast. Join the discussion at 888-486-9677, questions@townsquaretalk.org or @townsquaretalk.
Juneteenth is the day on which we celebrate the emancipation of the enslaved in the United States. It commemorates June 19, 1865 – the date that General Gordon Granger proclaimed freedom for slaves in Texas.
In 1872, Black leaders raised $1,000 to purchase land in Houston, now known as Emancipation Park, to celebrate Juneteenth.
In 1938, Texas governor James Allred proclaimed the date be set aside for the observance of Emancipation Day.
In the late 1970s, the Texas Legislature declared Juneteenth a "holiday of significance," becoming the first to establish it as a state holiday.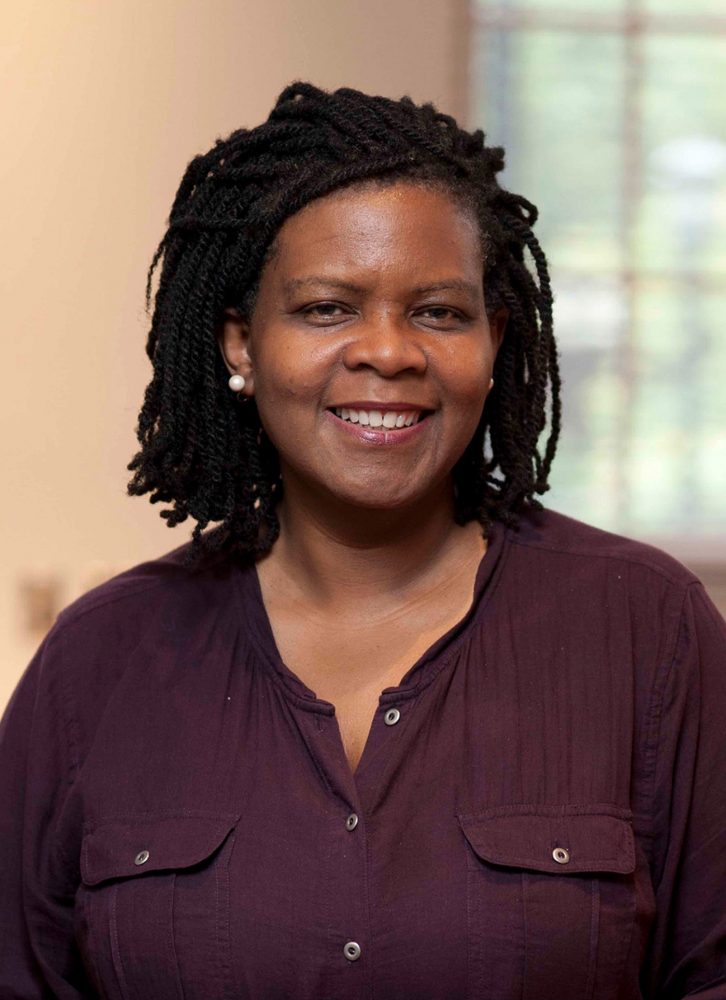 On this year's Juneteenth, a new 5,000-square-foot mural will be dedicated in Galveston. Entitled "Absolute Equality," the mural marks the spot where General Order No. 3 was issued by Maj. Gen. Granger.
And, Juneteenth National Independence Day is now a federal holiday, signed into law yesterday by President Biden. Activist Opal Lee, known as the Grandmother of Juneteenth, played an instrumental role in the holiday's journey to law, spending decades advocating for the date to be recognized nationally.
To help us better understand the history of this holiday and the journey of African Americans in the state of Texas, we welcome to the program historian, author and native Texan Annette Gordon-Reed, the Carl M. Loeb University Professor at Harvard.
Professor Gordon-Reed has won 16 book prizes, including the Pulitzer Prize in History in 2009 and the National Book Award for Non-Fiction in 2008 for "The Hemingses of Monticello: An American Family."
Her current book is "On Juneteenth."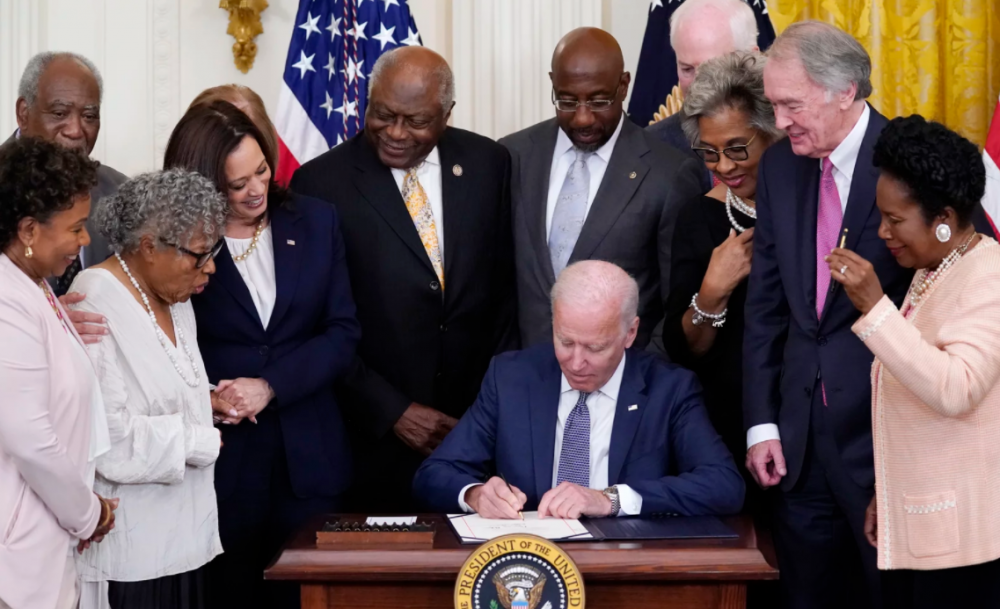 Here's How To Celebrate Juneteenth In The Houston Area
Town Square with Ernie Manouse is a gathering space for the community to come together and discuss the day's most important and pressing issues.
Audio from today's show will be available after 5 p.m. CT. We also offer a free podcast here, on iTunes, and other apps.