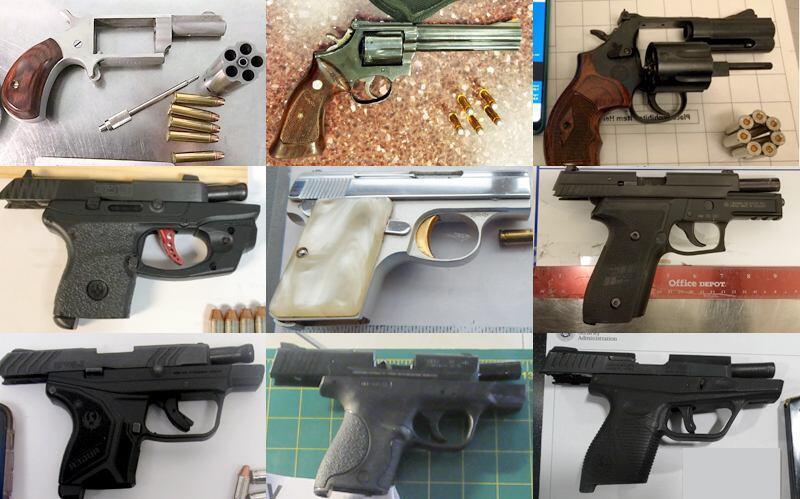 Town Square with Ernie Manouse airs at 3 p.m. CT. Tune in on 88.7FM, listen online or subscribe to the podcast. Join the discussion at 888-486-9677, questions@townsquaretalk.org or @townsquaretalk.
This past weekend, mass shootings occurred across the country – with fatalities in Chicago, Portland, South Florida, Cleveland, Indianapolis and New Orleans.
Meanwhile, a federal judge has overturned California's longtime ban on assault weapons – in a ruling last Friday that likened the AR-15 to a Swiss Army knife.
Closer to home, here in Texas, a permitless carry bill is waiting to be signed into law by the Governor.
Today, we continue our on-going conversation – and coverage of – gun violence and policies.
We'll also look at social justice, racial equity and policing.
Experts from the University of Houston and South Texas College of Law Houston will join us to field your calls.
Guests are:
Vice President for Community Relations and Institutional Access, at the University of Houston
Co-Chair of the Racial, Equity and Social Justice Committee
Panelist on the virtual forum, George Floyd: Where Are We After One Year?
Professor of Law & constitutional law expert at South Texas College of Law Houston
Professor of Law at South Texas College of Law Houston
He teaches Administrative Law/Regulation, Legislation, among other areas
Town Square with Ernie Manouse is a gathering space for the community to come together and discuss the day's most important and pressing issues.
Audio from today's show will be available after 5 p.m. CT. We also offer a free podcast here, on iTunes, and other apps.