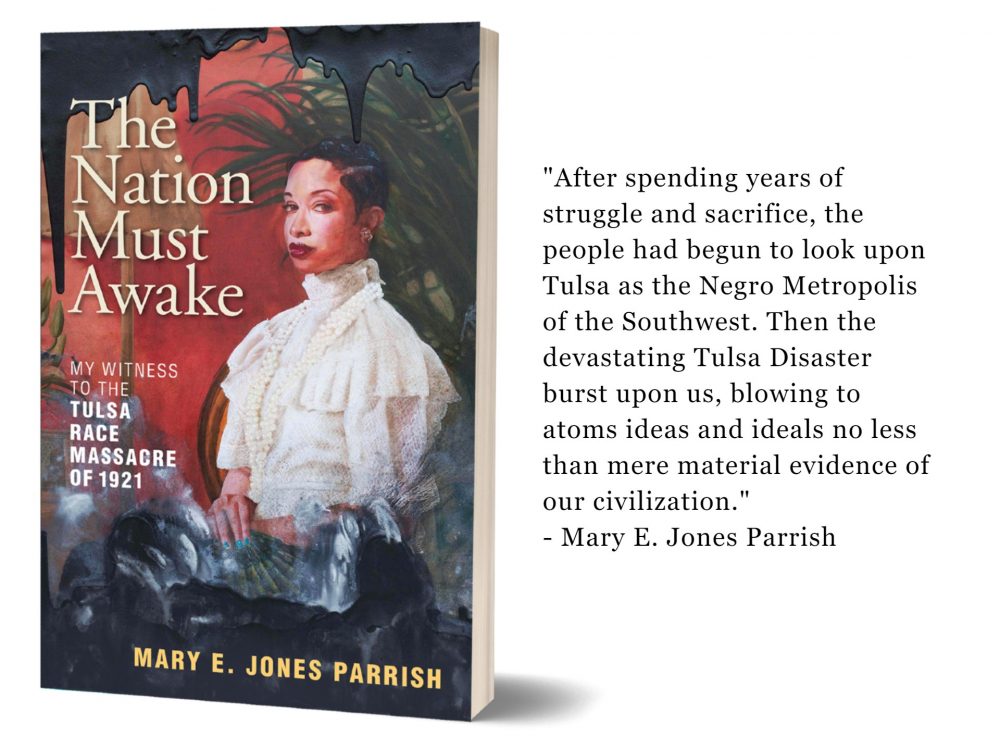 Town Square with Ernie Manouse airs at 3 p.m. CT. Tune in on 88.7FM, listen online or subscribe to the podcast. Join the discussion at 888-486-9677, questions@townsquaretalk.org or @townsquaretalk.
One of the worst incidents of racial violence in this country, the Tulsa Race Massacre, still remains unheard of by many Americans, even as the 100th anniversary passed earlier this week.
Witnesses kept its history from being burned along with much of the evidence of who participated in the attack community members in of the wealthiest black community in the United States at the time. Parrish published her first-hand account back in 1923. Now, hers – and dozens of others – have been published in a new book, "The Nation Must Awake: My Witness to the Tulsa Race Massacre of 1921."
Anneliese M. Bruner joins us to discuss events leading up to and the aftermath, including the complicity of officials, like the National Guard, which did nothing to protect residents.
For more information, visit PBS's Tulsa: The Fire and the Forgotten
Town Square with Ernie Manouse is a gathering space for the community to come together and discuss the day's most important and pressing issues.
Audio from today's show will be available after 5 p.m. CT. We also offer a free podcast here, on iTunes, and other apps.