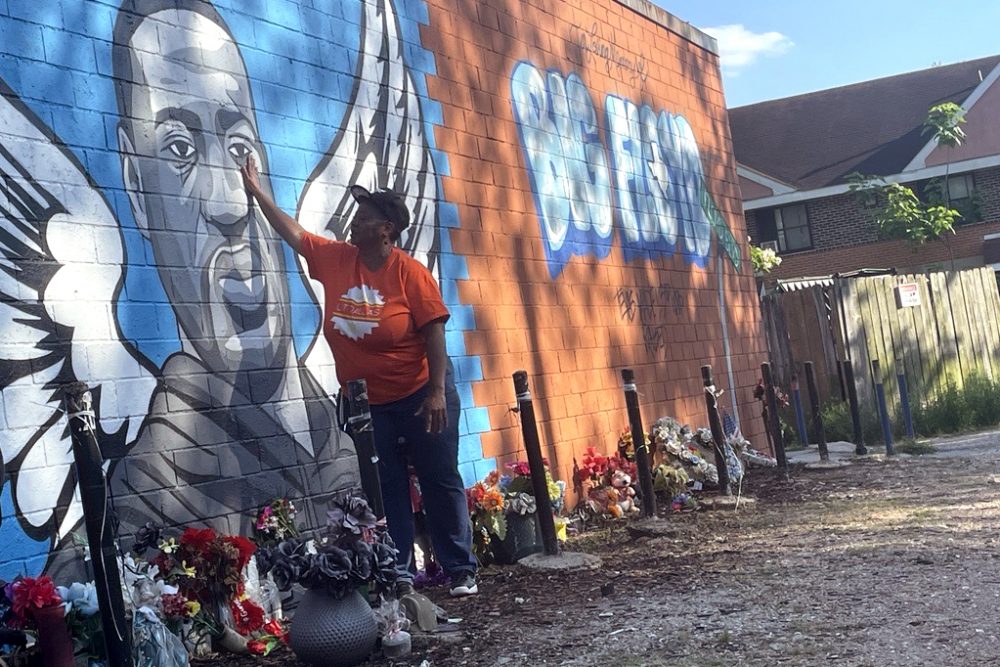 Town Square with Ernie Manouse airs at 3 p.m. CT. Tune in on 88.7FM, listen online or subscribe to the podcast. Join the discussion at 888-486-9677, questions@townsquaretalk.org or @townsquaretalk.
It's been one year since the murder of George Floyd.
How has this country changed? And, sadly, how has it stayed the same?
Still, the major impact of George Floyd has been felt here – and around the world.
We're finally having national conversations about systemic racism and the racism of our country's past.
The George Floyd Justice in Policing Act was passed in the House and currently sits in the Senate.
Houston has felt the loss of one of our own, and the city has seen protests and marches against police brutality over the past year.
Today, experts join us to reflect on the legacy and impact of George Floyd's life and death.
And we invite listeners to call in to share thoughts and stories on how it's impacted them.
Guests:
Jeff Storms:
George Floyd's and Dante Wright's family lawyer with Newmark Storms Dworak LLC
Dr. Rockell Brown Burton:
Interim Dean of the School of Communication and an Associate Professor at Texas Southern University
Houston Public Media reporter Matt Harab also joins Ernie outside the Cuney Homes Community Center in Third Ward, the neighborhood where George Floyd grew up, where a tribute is about to take place.
Town Square with Ernie Manouse is a gathering space for the community to come together and discuss the day's most important and pressing issues.
Audio from today's show will be available after 5 p.m. CT. We also offer a free podcast here, on iTunes, and other apps.