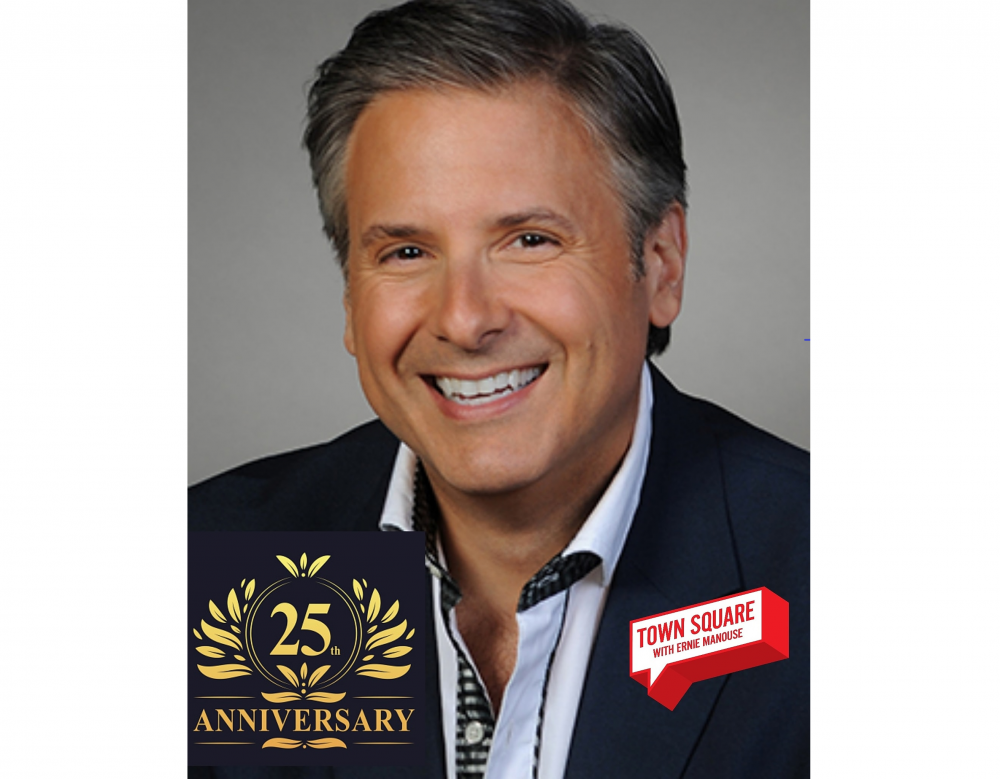 Town Square with Ernie Manouse airs at 3 p.m. CT. Tune in on 88.7FM, listen online or subscribe to the podcast. Join the discussion at 888-486-9677, questions@townsquaretalk.org or @townsquaretalk.
Twenty-five years, a quarter of a century.
How much can be accomplished in that amount of time?
As they say, time flies when you're having fun.
Twenty-five years ago today, Ernie Manouse joined Houston Public Media.
And you've allowed him into your lives and homes ever since.
Today, on this "Erniversary," join us as we reminisce about the last 25 years — from Channel 8 to Houston Public Media … from InnerVIEWS to Manor of Speaking … and now Town Square.
Matt Harab has an "investigative piece" on Who is Ernie Manouse? You'll hear from Ernie's friends, colleagues and past celebrity interviewees, including Barbara Taylor Bradford, Harris County Judge Lina Hidalgo, Lyle Lovett, Nana Mouskouri, Suze Orman, former Houston Mayor Annise Parker, Lisa Shumate and others.
Then, Sunny 99.1's Dana Tyson reminisces about Ernie's past shows, Weeknight Edition and Manor of Speaking, with his co-hosts and on-air colleagues Doris Childress, Doug Mueller and Luke Wrobel.
In the third segment, producers Catherine Lu and Brenda Valdivia take calls from listeners who share their memories of watching and listening to Ernie over the years. Plus, we hear Houston Mayor Sylvester Turner's proclamation of May 21, 2021 as "Ernie Manouse Day."
Town Square with Ernie Manouse is a gathering space for the community to come together and discuss the day's most important and pressing issues.
Audio from today's show will be available after 5 p.m. CT. We also offer a free podcast here, on iTunes, and other apps.