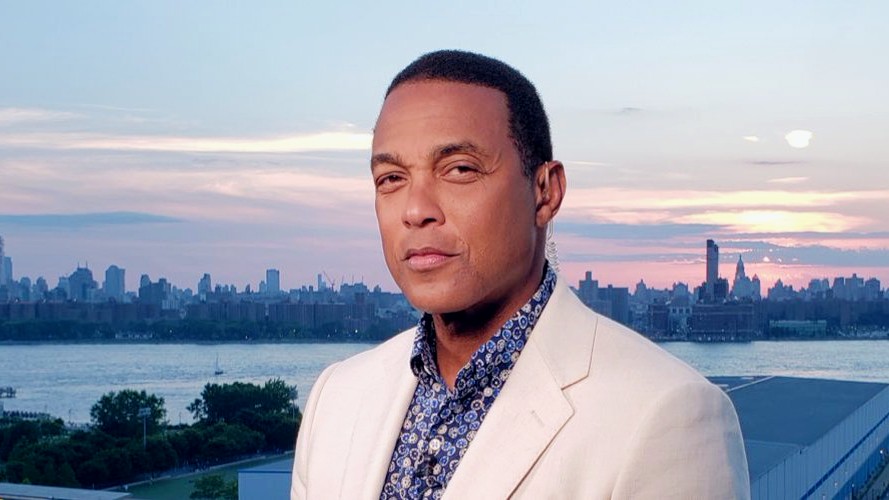 Town Square with Ernie Manouse airs at 3 p.m. CT. Tune in on 88.7FM, listen online or subscribe to the podcast. Join the discussion at 888-486-9677, questions@townsquaretalk.org or @townsquaretalk.
As a Black man and a reporter, CNN anchor Don Lemon said he understands what George Floyd's death means to generations of Black Americans, and to American society as a whole.
With the emergence of several police brutality incidents around the country, Lemon joined Town Square with Ernie Manouse to discuss the lessons the George Floyd case should teach us about policing and racial justice.
"The issue of race is not going to be solved by the people facing racism," Lemon said.
In his new book, This Is the Fire: What I Say to My Friends About Racism, Lemon addresses that topic head-on. He argues that the pathway to a better American society is through discussion. Lemon contends dialogue can bring about changes to the social constructs of race and racism.
In the book, Lemon urges white Americans to lean into the discomfort to unpack the root of racism in the United States and that change will only start through conversation and listening.
"The only way people are going to solve racial inequity is through relationships," Lemon said. He recommended talking to friends of different backgrounds to discuss issues like the Chauvin trial.
"If you see someone's humanity and are in friendship with them, it is harder for you to put your knee on their neck for nine minutes and 29 seconds," he said, referring to the length of time ex-Minnesota Police Officer Derek Chauvin is shown on video kneeling on George Floyd's neck.
Floyd's alleged struggles with addiction have been used as justification for the incident by Chauvin's defense team — but Lemon wants people to be focused on the humanity of Floyd. He holds Chauvin accountable for the arrest gone wrong.
"There are certain professions where you almost have to be perfect, especially, when you are the gatekeeper of life and death," Lemon said. "Police officers are those gatekeepers."
Lemon added that the progression of racial justice in this country is only achievable through an overhaul of policing, and increased police training.
"People are fighting tooth and nail to hold on to any power and privilege they have, but you cannot stop evolution and progression," Lemon said. "The country is going to change."
Guest:
Don Lemon
CNN Anchor
Author of This Is the Fire: What I Say to My Friends About Racism
The Surprising Demographics Of The Capitol Hill Insurrectionists
While some expressed shock at the riots on Capitol Hill after a speech from Donald Trump on January 6th, others have said they were not surprised that their neighbors were participants. Who are our neighbors? And how did some of them end up causing a historic riot?
Guest:
Dr. Robert Pape
Founding Director of Chicago Project on Security and Threats
Professor of Political Science at the University of Chicago
Town Square with Ernie Manouse is a gathering space for the community to come together and discuss the day's most important and pressing issues.
Audio from today's show will be available after 5 p.m. CT. We also offer a free podcast here, on iTunes, and other apps.