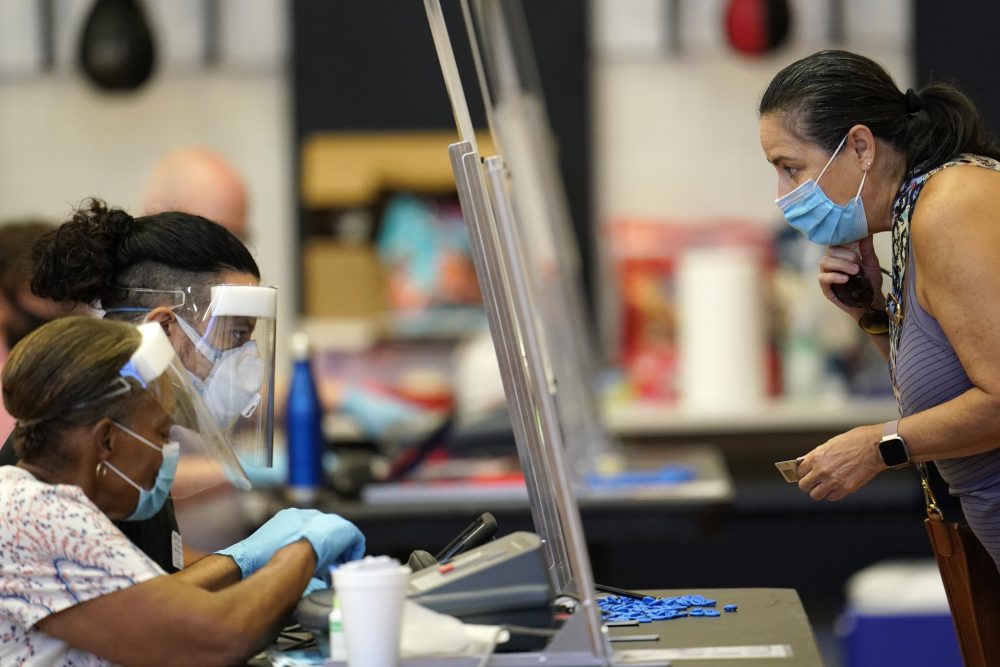 Town Square with Ernie Manouse airs at 3 p.m. CT. Tune in on 88.7FM, listen online or subscribe to the podcast. Join the discussion at 888-486-9677, questions@townsquaretalk.org or @townsquaretalk.
There's a lot happening with voting in Texas.
The legislation proposed by Republican lawmakers is seen by many as restricting voter access but by its policymakers and supporters as ensuring election integrity.
Corporate pushback to voting legislation in Texas and Georgia has prompted Republican leaders to respond. Today, Governor Greg Abbott refused to throw out the first pitch at the Texas Rangers' home opener. He cited Major League Baseball's decision to move the All-Star Game out of Atlanta over the passage of Georgia's Election Integrity Act as the reason, saying it adopted "a false narrative about the election law reforms in Georgia."
Today, we continue the discussion on the future of voting in Texas with political science experts, as well as with listeners who call in with their questions and comments.
Guests are:
Bob Stein:
Professor of Political Science
Fellow in Urban Politics at Rice University's Baker Institute
Politics and Government Reporter for Houston Public Media
Matthew Wilson:
Associate Professor of Political Science at Southern Methodist University
Houston Public Media reporter Matt Harab also joins Ernie with reactions to the voting bills by local leaders.
Town Square with Ernie Manouse is a gathering space for the community to come together and discuss the day's most important and pressing issues.
Audio from today's show will be available after 5 p.m. CT. We also offer a free podcast here, on iTunes, and other apps.